Sixt rent a car in Albania
Make the most of your trip to Albania and experience the sights by renting a car with Sixt. Our fleet provides a wide range of choice for car rental including convertibles, SUVs, vans, sports cars, luxury vehicles, and more. No matter what your Albania plans might be, you can easily find what you need from our up-to-date fleet. Whichever model you choose you can count on it being well-maintained, clean and reliable. We also have numerous add ons and upgrades to help ensure you the best possible driving experience in Albania. You can include deals on extras like child seats, GPS, additional drivers and coverage options when you book online or over the phone. Please be aware we can only guarantee you to receive a vehicle in your chosen car category, not a specific car model.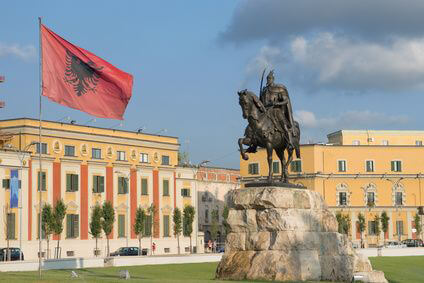 Driving in Albania
Keep in mind every country has different laws regarding road rules and registration. Make sure to read up on driving in Albania. Here are a few tips to help you keep safe while on the road with your car rental:
Road conditions: Be wary of minor roads as they are often in poor condition and suddenly end. Locals can help inform you of whether or not it is safe to travel away from the highway.
Bring important papers: Make sure you have all necessary insurance paperwork with you in your vehicle at all times. (Sixt will help with that, of course.)
Watch your speed: Though major highways are well-paved and free, be sure to watch your speed. You can expect erratic behavior from other vehicles and pedestrians and livestock often will cross or walk alongside the road in Albania.
Sixt encourages you to inform yourself about driving regulations in Albania before you plan to rent a car.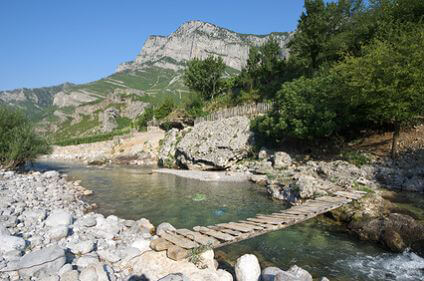 What to see with your car rental in Albania
With your Sixt car rental in Albania you can freely explore whichever destinations pique your interest and travel at your own pace. We recommend taking a drive along the Vlorė-Saranda road, considered the gateway to southern Albania and offering scenic views of both mountains and the Ionian sea. En route be sure to stop at any of the charming villages or at the Castle of Lekures. Butrint, an ancient Greek city and UNESCO World Heritage Site, is also a worthwhile detour while riding on the Vlorė-Saranda. All of this and more is waiting for you when you rent a car with Sixt in Albania!