SIXT services in Bahrain
With a SIXT rental, you'll get a car that's an average of three months old and packed with the latest features. Book a sedan as a one-day car rental for shopping in Riffa. If you're taking a vacation to Al Dar Island, consider a weekly rental. Or you might want to go to the beach in style in a convertible or one of our exotic model cars. Add bookable extras like child seats or GPS to complete your rental.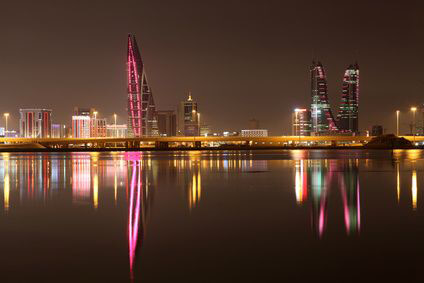 Good to know when you're visiting Bahrain
Car rental under 25 in Bahrain: The minimum age for a SIXT rental in Bahrain is 18, with a driver's license held for at least 1 year. There is a young driver surcharge for renters under 21.
Documents you need to rent a car in Bahrain: You will need a valid driver's license that has been held for at least 1 year, plus an ID or passport. Foreign drivers will also need an international driving permit.
Cross-border travel: Taking your rental car across borders is only available on request. Check the policy at the rental station when you pick up your car.
Accepted payment methods: We accept all credit cards from internationally recognized companies (Visa, MasterCard, American Express, etc.). Debit cards, prepaid cards and cash are not accepted.
One-way car rental in Bahrain: We allow one-way bookings between SIXT locations in Bahrain with prior approval. International one-way rentals are only available on request.
Driving tips in Bahrain: You will drive on the right-hand side of the road. Note that smoking, drinking or eating while driving is not allowed. There is also a zero-tolerance policy on drinking and driving. Also note that there are many speed cameras, as well as sensors on the roadways like on the white stopping lines, so be aware of your surroundings while driving to avoid getting a ticket.
Best places to visit in Bahrain
Manama: Indulge in tours of art galleries or art museums such as the La Fontaine Center of Contemporary Art, Manama. You can also shop for fine fabrics and fresh flowers at the local market, or Capital Mall where you can buy handmade crafts.
Hawar Island: Hawar Island is a resort community with several beach hotels. Activities on the island include jet-skiing, biking, golfing and spa treatments.
Riffa: Riffa is home to several museums such as the Bahrain Military Museum, the Dilmun Burial Grounds and the Clock Tower. On your trip to this city, you can also visit Riffa Fort, the former home of the royal family, Sheikh Salman bin Ahmed Al Fateh. From this sandstone building that sits on a hill, you can enjoy views of the countryside.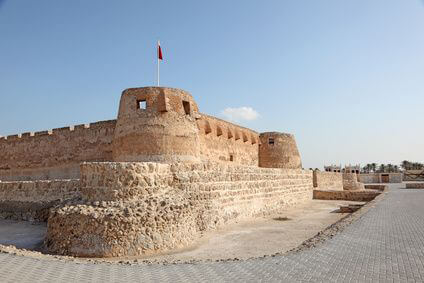 Summer 2021 in Bahrain
Summer in Bahrain lasts from June to September. The weather is very hot with dry desert-like heat. During this season, many tourists spend time at the beach enjoying water fun and sports such as paddle boarding, kite surfing, snorkeling, or boating. You can also cool off at the Lost Paradise of Dilmun Water Park.
Winter 2021 in Bahrain
It gets cooler in Bahrain in the winter months. When visiting the country during this season, you can explore historical attractions and landmarks such as Bab el-Bahrain Souk in the central business district, the Bahrain National Museum, and the ancient city of Bab el-Bahrain Souk. Or opt for outdoor activities like camping in the desert or horseback riding.