Explore the magnificence of Chile with car rental
Sandwiched between the pacific Ocean to the west and the Andes to the east, Chile offers you an incredibly breathtaking holiday filled with mesmerising sights at every stop. This is a very cultural nation with different attributes to offer from each area. Music and dance ranges from traditional folklore to classical and popular expressions. When you rent a car in Chile with Sixt, you are in for a real treat. This is one of the most favourable car rental companies across the globe and the Chile fleet will present you with no disappointments. Armed with everything from convertibles to SUVs, you will find exactly what you are looking for. You may wish to really spread your legs when you rent a car here, therefore Sixt have made it possible to include unlimited mileage as part of your car hire policy. If you want to include additional drivers on your road trip, that is also feasible and don't forget you can request LDW insurance too. There are several luxury extras that can be tailored into your Chile car hire policy, all in place to ensure you enjoy a more comfortable trip. Add satellite navigation onto your policy or perhaps you may require a roof rack. The central office is based in Santiago and the staff there will be more than happy to answer your questions.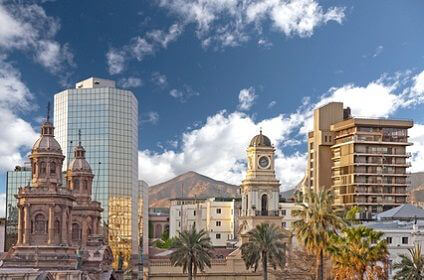 img width="424" style="float: none; margin: 0 20px 10px 0" src="/fileadmin/user_upload/pictures-country-page/Chile-country-1.jpg" alt=Chile"/>
Places to vsit with a Chile car rental
When you rent a car in Chile, you will have the entire country in the palm of your hand and as long as you can cope with the driving, you will be able to visit anywhere you wish. Visit Fantasilandia for an enthralling day of roller coaster rides, log flumes and candyfloss. This country is a myriad of natural sights too so you may want to consider a drive to Laguna Verde, Chiloe Island, Conguillio National Park or Caburgua Lake. There are dozens of interesting cities to drive through and the country is laced with important historic monuments such as Mano del Desierto. Whatever you wish to see or do, the country of Chile should certainly be able to accommodate you and Sixt wishes you all the best.