Curacao car rental with SIXT
When you rent a car with Sixt you have plenty of top quality, top brand vehicles to choose from. Our conveniently located branches have a variety of vehicles to match your budget and travel plans. Browse our selection that includes compact cars and sedans, sports cars and convertibles, SUVs and vans. Customizing your Curacao car rental is also easy with our deals on extras. Upgrades like additional drivers, child seats, GPS, optional coverages and more can be included when booking online or over the phone. Please note that while a specific car model cannot be guaranteed, customers will be provided with an equivalent vehicle from the same car category.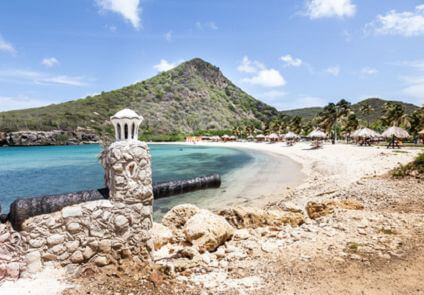 Helpful tips for driving in Curacao
Driving in Curacao might differ from what you are used to in your home county. We recommend to familiarize yourself with the local laws before beginning your journey. Here are a few things to keep in mind while on the road with your car rental.
Driving is on the right side of the road.
Traffic coming from the right has the right of way as do cars already driving inside roundabouts unless otherwise indicated.
Drivers and passengers must wear seat belts.
Generally the speed limit is 40 km/h in built up areas and 60 km/h outside of town except where otherwise posted.
When raining roads can become slippery, slow down and drive with caution.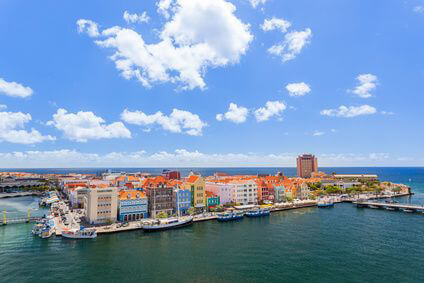 Rent a car and see the sights
Curacao is an island in the Caribbean that lies outside of the 'hurricane zone', meaning island life is rarely disrupted by tropical storms. Its noted for its distinct mix of cultures demonstrated by Dutch style buildings painted in tropical pastels and the native language, a combination of Dutch, Spanish, Portuguese and various African languages. With your car rental you can experience and explore all the island has to offer. Take a drive along the stunning coastline, visit pristine white sand beaches and national parks. Also worth checking out are the numerous old Dutch fortresses as well as the Mikvé Israel-Emanuel Synagogue, the oldest continuously used synagogue in the Western Hemisphere. Whatever you decide to do, see Curacao in comfort and style with Sixt!