Car Rental in Oulunsalo, Finland
It is important to rent a car when flying to Oulunsalo Airport that is situated in the north of Finland. If you need car rental and Oulunsalo Airport is your next stop, either book online or visit the Sixt car rental branch that serves the airport to get access to great offers on modern, economy cars. A car rental from Sixt is available 24/7 as we provide the option to arrange an out of hours pick up and drop service for your car rental in Oulunsalo. Rent a car from the Sixt fleet which includes a range of economy cars from top manufacturers such as Citroen, Lexus, Ford, Toyota, BMW and Mercedes-Benz. You will be able to find the city car that's right for your budget, by utilizing a price comparison service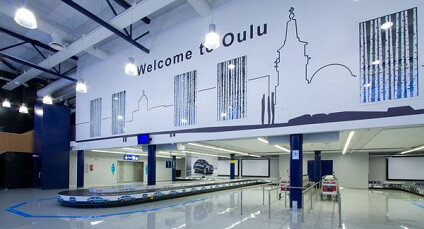 Copyright: Oulu Airport
About Oulunsalo Airport
Oulunsalo Airport, commonly abbreviated to Oulu Airport (OUL), is approximately 10km from the city of Oulu. Therefore, a cheap car would be extremely beneficial to travelers who wish to explore the city and the surrounding area. Oulu Airport is Finland's second busiest airport with approximately one million passengers per year traveling through it. The airport has as many as 20 daily flights to Helsinki and other destinations. The Sixt car rental counter is located between the Arrivals area and the check-in area in the main terminal building.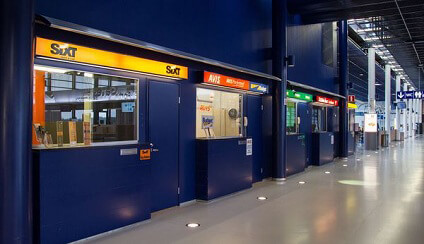 Copyright: Oulu Airport
Things to See and Do in Oulu
Oulunsalo, previously a town with municipal status and part of Oulu city, has many attractions for visitors. Rent a car and visit the numerous attractions that are found in the estuary of the Oulu river: the Rapids Center, Hupisaaret Park and many more in the surrounding area. Alternatively, visit the Northern Ostrobothnia Museum before taking a stroll through Ainola Park. A car rental will enable visitors to utilize the main highway in Oulunsalo to access other nearby cities including Kemi. Rent a car and you are guaranteed to see everything that Northern Finland has to offer.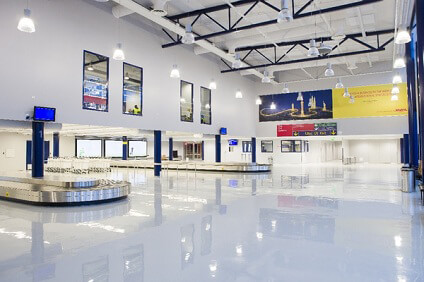 Copyright: Oulu Airport