Car Rental at Rovaniemi Airport, Finland
With car rental from Rovaniemi Airport, you can experience all the unspoiled natural scenery and exciting recreational activities which Finland has to offer. Rovaniemi is the capital of Lapland province making it the ultimate destination for winter visitors hoping to catch a glimpse of Santa Claus. For families wanting a sturdy SUV or business visitors looking for a nifty city car, Sixt Car Rental provides hire vehicles directly from its base within Rovaniemi Airport(RVN).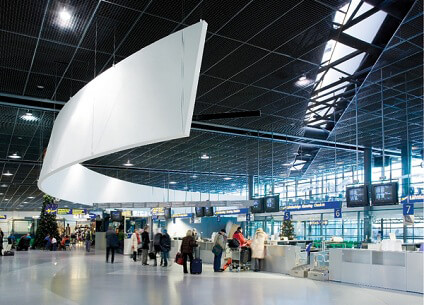 Copyright: Rovaniemi Airport
Why Car Rental Is So Important When Traveling From Rovaniemi Airport
The city center of Rovaniemi is small and easy to get around on foot, but most attractions in the area are situated outside the main town. The bus service in Rovaniemi is sparse during the weekend and summer and it stops completely in the evening, which is why most travelers choose to rent a car. For the majority of visitors who use the city as a launching point to farther-flung parts of Lapland, Sixt car rental is especially essential.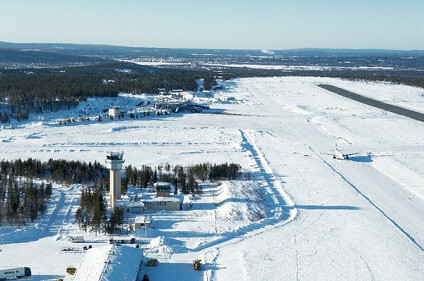 Copyright: Rovaniemi Airport
Rovaniemi Winter Attractions To Visit When You Rent A Car
Santa Claus Village is undoubtedly the biggest attraction in Rovaniemi, as thousands of parents and kids flock every year to visit the Christmas themed complex of shops, restaurants, and grottos. Santapark is another amazing Christmas attraction to see when you rent a car. This jolly amusement park is built inside a cavern and filled with rides, ice sculptures, restaurants, and a theater. Both locations are situated 8km outside of Rovaniemi, very close to the Arctic Circle, so reliable car rental is advisable. For holiday-makers seeking an action-packed winter adventure Ounasvaaran Hiihtokeskus Oy is a spectacular skiing and snowboarding center relatively close to the city. Wherever your trip takes you, Sixt Car Rental is one of the best cheap car hire firms in and around Lapland. The car rental company provides its customers with unbeatable price comparison deals when they rent their car in Finland.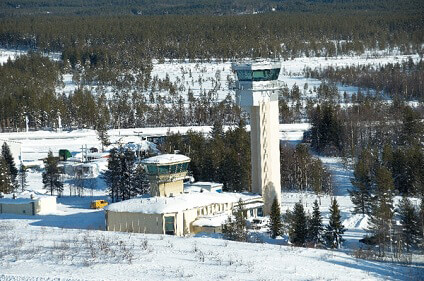 Copyright: Rovaniemi Airport