Rent a car in Vannes from Sixt to make your visit a real treat
With car rental in Vannes from Sixt you'll enjoy a more comfortable and stylish break, and it's also the perfect way to get around Vannes. At Sixt we have many years experience of helping clients to select the best deals when they rent a car. Unlimited mileage, additional drivers and great deals for under 25's are just some of the options. Our family run business is the biggest car rental company in Europe, and you'll find our Vannes branch easily at the railway station. Choose convertibles or sports cars for summer breaks, or pick an SUV for families or larger groups. Whatever type of vehicle you prefer, you can rely on a friendly, and cost effective solution to your transport needs in France when you choose Sixt.
Car rental allows you to see much more of Vannes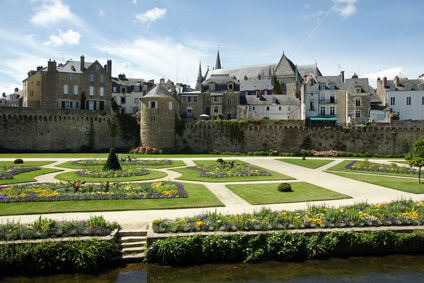 Vannes is in the Morbihan region of Brittany in the north of France and is an exciting destination for holidays and business trips. The town is classified as a 'Ville Fleurie', and you can drive to the medieval town center where well preserved half timbered houses dating from the 16th century are a favorite with visitors from all over the world. Many feature unusual carvings, and one of the most famous is 'Vannes and his wife'. When you rent a car from Sixt in Vannes you'll be able to plan road trips and outings around the Morbihan Gulf where boat cruises to the small islands are available. Drive from the picturesque port in Vannes to Conleau on the peninsula, or make the most of car rental in Vannes to visit the Bay of Quiberon on the Atlantic coast.