Car rental with Sixt in Bremen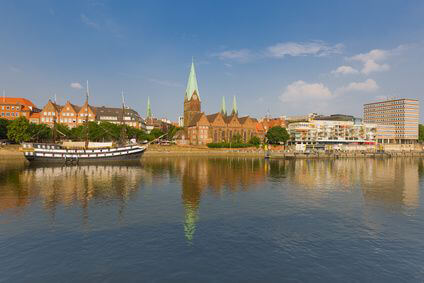 The round-the-clock pickup and return facility is designed to fit with your plans, so you can make the most of your visit when you rent a car in Bremen. You can even plan your car rental in Bremen using the iPhone app. If you're looking for reliable and easy car rental in Bremen, Sixt will get you on the road.
Bremen - a thousand years of history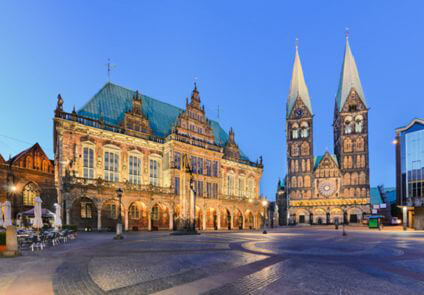 As a famous trading city, Bremen has been welcoming visitors for many centuries. For a sense of its civic pride, tour the magnificent medieval town hall or pose for a photo with the giant statue of Roland the knight - there's a lot of convenient parking nearby. Then take a well-earned break from the road and explore the traditional shops, galleries and cafes in the Boettcherstrasse and the Schoor, a charming maze of alleyways in the old town. You can't visit the city without admiring the miles of riverfront on which its wealth was first built. Germany's last fully rigged sailing ship, the Deutschland, welcomes visitors at its mooring in Vegesack, a short trip north-west; alternatively, the Schlachte Embankment, which is nearer to the centre, offers waterfront terrace cafes, an antiques market and special events around Christmas and in summer. But to really enjoy your car rental in Bremen, why not explore further? A simple trip into the northern district, beyond the wooded Buergerpark, takes you to the Universum, a fascinating science centre with a cinema, an activity park and plenty of hands-on exhibits. The highlight is arguably the building itself, its gleaming metal clam-shell curves making it look like a badly-landed flying saucer - it's a only short drive, but it's light-years away!