Car Rental Heidelberg,Germany.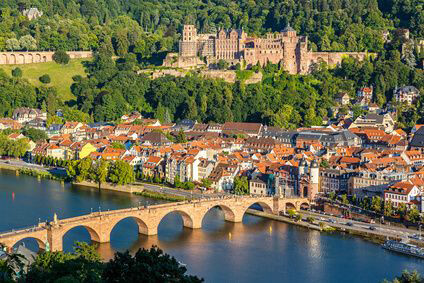 Sixt offer very convenient Car Rental Heidelberg. If you wish to fly and drive, a meet and greet service is available at the Mannheim regional airport not far from the city. Rent a Car Heidelberg provide a 24 hour pick up service or you can arrange other options with Sixt to suit your circumstances. Car Rental in Heidelberg provides winter tyres for your vehicle at no extra cost and there are many possible great additions to your Car Rental Heidelberg package. Loss damage waiver insurance and unlimited mileage can give you peace of mind as you enjoy your road trip. Germany has provided great roads for the traveller and Heidelberg is on four major tourist routes. Parking is best in one of the underground car parks or in the car park at your hotel.
Rent a car in Heidelberg and see a whole region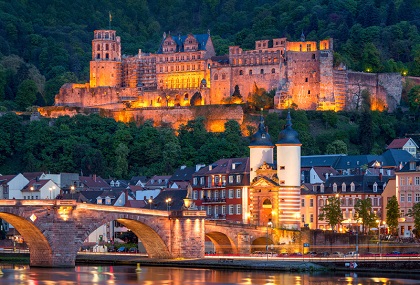 The Old Town of Heidelberg is full of picturesque buildings and delights. The town offers attractions for the traveller in every season with the International Film Festival in November, Christmas markets, Spring Festival and Easter Egg market and in Summer, the Illuminations including the decoration in lights of the Old Bridge and other buildings, and spectacular fireworks. The Schloss dominates from the hill across the Neckar. Driving in this region of Germany is very rewarding and makes your stay flexible and expansive. Take a trip to Schwetzingen, Speyer, Weinheim, Mainz: all have their special appeal and you can enjoy their unique features so simply with your convenient car rental. Historic Schwetzingen is a short distance away and its old palace has beautiful gardens and unusual features of interest such as its architectural 'follies'. Ancient Speyer is a cathedral town dating back 2000 years about half an hour's easy drive away. It also has a car museum with many Ferraris. Weinheim and Ladenburg can be visited in the same trip with the independence of your rental vehicle. They are pretty and historic towns with great places to lunch or dine. Mainz has excellent shopping streets, a 10th Century cathedral and the Gutenberg Museum. Nothing beats being able to drive freely to your destination;Sixt offers the complete self drive for your visit to Heidelberg.