Car Rental in Karlsruhe, Germany
Rent a car in Karlsruhe is the easiest and most convenient way to explore this fascinating German city. Whether you want an SUV, convertible or sports car, Sixt car rentals offer it all. The city is renowned for its excellent road network making inner city travel an enjoyable and easy experience. With this in mind most people visiting the area choose to rent a smaller vehicle suitable for inner city travel. With a wide range of insurances offers and coverage's including loss damage wavers, personal accident protection and supplemental liability insurance it is easy and inexpensive to take the stress out of car rental in Karlsruhe. You can also add another named driver to your insurance cover meaning it is possible to share the driving and give everyone the opportunity to enjoy the fantastic scenery on offer. With a range of vehicles and an easy pick up and drop offer system it has never been easier to rent a car in Karlsruhe. You can even rent your vehicle on line and then pick it up once you arrive at the airport in Germany.
What to see in Karlsruhe with rent a car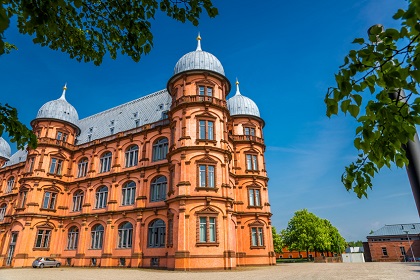 People who choose car rental in Karlsruhe have so many fascinating sites to explore. The ZKM institution is one of the most respected and important cultural centres in central Europe and has a rich reputation of housing exhibitions that attract visitors from all over the world. You can also take a trip to the beautiful Botanical Gardens, a little green paradise in the heart of the city. If architecture is more your thing then why not take a trip to the Gottesau Palace. One of the most visually striking buildings in the city, the palace is a classic piece of German architecture. Perhaps the city's most famous landmark in Karlsburg Castle, which is located deep in the heart of the Karlsruhe historical district. With daily tours available the castle is arguable the best way to find out about the areas rich and varied history. Sixt offers you the freedom to enjoy and explore the incredible city of Karlsruhe in comfort, so why not book today and enjoy everything this amazing destination has to offer.