Car Rental in Luebeck, Germany with Sixt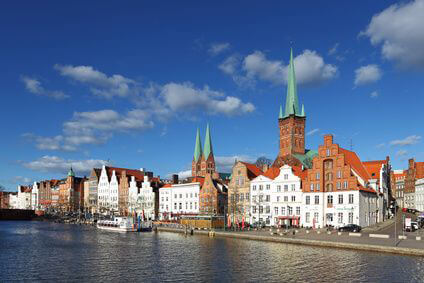 If you want a great deal on car rental in Luebeck, Germany, book with Sixt. With decades of experience in providing a first class customer experience and a large, modern fleet of vehicles at your disposal, we do our best to make sure renting a car is a quick, painless experience. Choose from sporty saloons, compact economy vehicles, sleek convertible and even vans and minibuses. Whatever type of transport you need during your time in Luebeck, and whether you need a vehicle for a day or for a month, we will be able to assist you. With inclusive unlimited mileage and a wide range of competitively-priced extras available including GPS navigation kits to help you get around and supplement insurance packages to help protect your valuables, we can prepare everything in advance so that your car rental in Luebeck can start off as smoothly as possible.
Rent a car in Luebeck with Sixt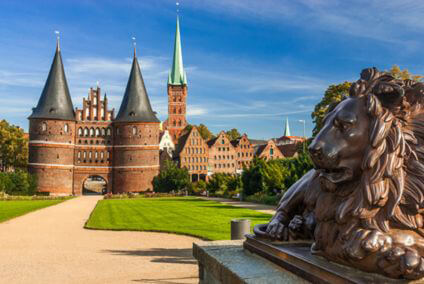 Choosing to rent a car in Luebeck is by far the best way to make the most of your time both in the city and beyond. Luebeck is a great base from which to explore the medieval history of Germany as it is the only city in the north of the country that retains most of the buildings from this period. Lovers of architecture in particular will enjoy walking around the streets of the Altstadt - designated a UNESCO heritage site - where gothic-style churches, towered city gates and 13th century homes rub shoulders with dozens of more modern buildings. If you want to travel further afield, the seaside resort of Travemunde is only a 20-minute drive from Luebeck. You'll also find excellent hiking trails in this same area. Lovers of nature can view a variety of birdlife by making their way to the lakes south of city. The drive to Kiel passes through a district filled with lakes that is hugely popular for rambling or canoeing during the summer. If you crave more lively surroundings, Hamburg, the biggest port in the country, is less than an hour away by car and offers a huge variety of distractions, from shopping and museums to galleries and excellent restaurants.