Cheap Car Rental In Moenchengladbach, Germany, from Sixt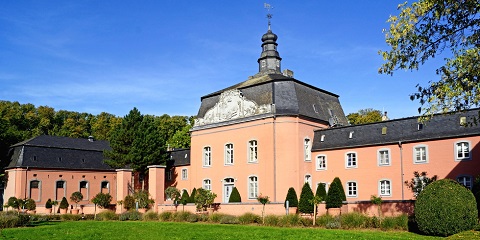 Sixt is great at making quality yet affordable car rental in Moenchengladbach as simple as driving from A to B. Boasting an extensive fleet of vehicles, choosing the right ride for your road trip has never been easier. Whether you are after the sheer luxury of a premium car, a sporty open-top convertible, a practical and economical saloon or hatchback, or the vast capacity of a people carrier suitable for the entire family, we have the right vehicle for your needs. In fact, we make sure that renting a car is tailor-made to your exact requirements. For piece of mind, liability insurance and personal accident protection are available on your rental package without having to fill out a bible of needless forms. Rent a car by booking online right now and your chosen vehicle will be ready for you upon your arrival at our office. Whatever your choice of trip, whether it's a cruise through the city streets of Moenchengladbach or exploring the beautiful surrounding German countryside, there are so many reasons why you should always choose Sixt for quality car rental in Moenchengladbach.
What To Do, Where To Go And What To See In Moenchengladbach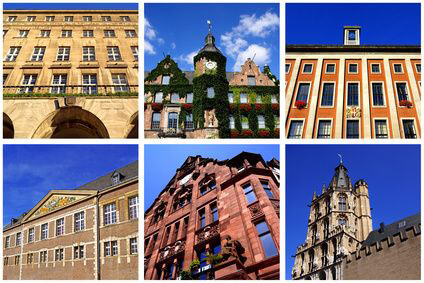 Rent a car in Moenchengladbach and your eyes will be opened by the sheer beauty of this fine German city. Situated west of the Rhine in the state of North Rhine-Westphalia, and located close to Düsseldorf and the Dutch border, the historic city of Moenchengladbach is perfect for those who love to delve deep into the past with its staggering variety of museums. By renting a car, lovers of fine art will especially enjoy the Municipal Museum Schloss Rheydt. If your art tastes are of a more contemporary nature, then a tour around the Municipal Abteiberg Museum is well worth the trip. A whole host of relics and artefacts from the Stone Age can be found at Museum im Wasserturm Rheindahlen, while the Museum Schloss Wickrath caters for lovers of ornithology. This beautiful city is also home to Bunter Garten, the must-see botanical gardens. There are plenty of reasons why you should rent a car in Moenchengladbach, Germany.