Car Rental in Offenburg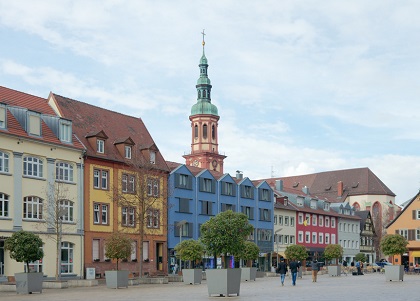 Car Rental in Offenburg is literally a couple of mouse clicks away with Sixt; with that rental comes great cars,great deals and a great package from Offenburg and across the whole of Germany. Sixt is a rapidly expanding company that increasing numbers of travellers are turning to, as they are delivering a fantastic product for a great price. They have a massive range of cars that cater for everyone; from budget cars to luxury saloons, SUVs to sporty coupes, people carriers to convertibles. In short whatever car is needed for the traveller, Sixt can provide it. In addition to this great range of vehicles the rental includes a comprehensive insurance policy that offers options for drivers under 25 and more than one named driver. The car comes with a 24hr helpline and breakdown cover and the option to rent child seats and sat navs amongst other things. Travellers who arrange online to rent a car in Offenburg can have their vehicle waiting for them upon arrival, saving time and hassle allowing a great start to the vacation or business trip.
Offenburg: A Beautiful Place to Visit
Offenburg is to be found only a short distance from Strasbourg and the achingly beautiful Rhine valley and the world famous Black Forest. That is enough reason to rent a car in Offenburg, but there are so many others. The city famous for its vineyards and very near the river Kinzig - has so much to offer the discriminating traveller: a historically significant baroque town centre, many walking, riding and cycling trails, a wide range of cultural events, and the famous cuisine and gastronomy of Baden, some of the best in Germany. There are many Interesting places to visit in the city and nearby: The home of the European Parliament, Strasbourg is only a very short drive away, "Schwarzwaldhochstraße" which is a beautiful route in the Black Forest, there are many vineyards that are open to visit in Baden, there is the Black Forest museum and much more to justify a car rental in Offenburg.