A Glimpse Of Saabrueckens Finest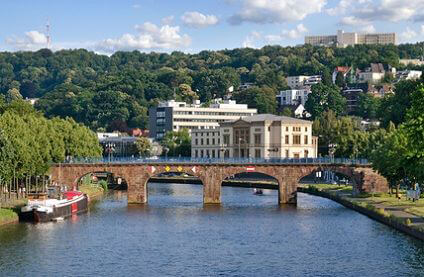 For discriminating travelers who seek an elegant experience, few places can compare with the splendor of Saarbruecken Germany. Known as the shining city Saarbrücken, this prosperous site can be found on the southern end of Germanys western borderlands. Get your camera ready for action, because Saarbruecken is full of memories waiting to happen.Sixt car rental services make weekend trips in and around Saabruecken a really easy excursion. Although Saabruecken is a modern European metropolitan city, your car rental will still see some driving on the ancient cobble stone roadways. Drivers unfamiliar with German street systems quickly learn how problematic it can sometimes be to gas up their car hire, especially in a large urban environment like Saabruecken. Fortunately Sixt provides vehicles with full fuel tanks, however once you get out into the busy Saabruecken roads it tends to be tougher and tougher to locate a gas station. Because of this, most drivers choose the fuel car service when renting a car in Germany.
Saarbruecken - a fine example of a modern west German metropolis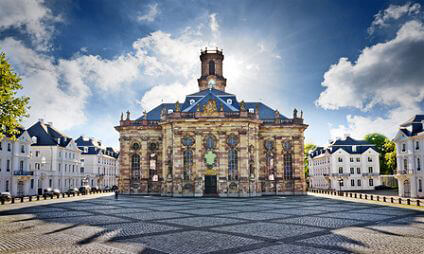 Acting once as settlement for the ancient Roman Empire, Saabruecken is located prominently next to fords and wilderness hiking trails. The marshy swamp lands of the nearby St Johann area have since been refined into fairytale meadowland, easily accessible by rental car. The meadowlands are known by locals to have plenty of opportunities for afternoon picnics. Consider being a simple delicatessen lunch for a meadowland picnic. As the regions cultural and commercial capital, Saabruecken is much larger than most outsiders expect. Getting lost can be easy since the city streets themselves have evolved over hundreds of years of use. Take a moment to read over the map provided by most reputable car rental services. These maps are typically specific to the part of Europe that you are driving in, and are really usefully for staying in safe districts when you travel. Without a doubt the best stop for tourists driving a rental car through Saabruecken is the historical Saarbrücken Castle. This Castle maintains a world class museum which houses the historical treasures of The Saarland. Leaving the Saarbrücken Castle, travelers are left with a real sense of just how old Saarland Germany really is.