Rent a car in Israel with Sixt
Rent a car in Israel with Sixt and have the means to continue your travels in comfort, style and ease. No matter your plans or purpose for renting a car, our extensive fleet can accommodate. We have a range of up-to-date vehicles on offer that can suit just about any budget or driving requirements. You can also customize your Israel car rental with our deals on add ons and upgrades. With useful extras like a child seat, GPS, additional driver and more we can help ensure you an optimal driving experience. Book ahead online or over the phone so you can conveniently have your rent a car ready for you and the road upon your arrival. Our Sixt team in Israel looks forward to handing you over the keys!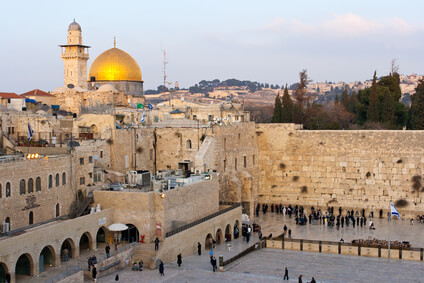 Driving Rules and Regulations in Israel
When driving in Israel there are a few things to familiarize yourself with before setting out on the road with your Sixt car rental. Here are a few tips for a safer driving experience:
Pay attention to triangular signs as these are warnings of potential hazards.
Watch out for circular signs for information about local restrictions and conditions.
Observe curb color before parking your rent a car, each striping has a specific meaning: Red and yellow striping designates a public transportation zone. Blue and white striping requires a special permit. Red and white striping means no parking.
Things to see with your car rental from Sixt in Israel
Israel is a country rich in history in culture. With your car rental you will be able to freely move around and take to the road in any direction, and at your own pace. No matter what you want to experience this tiny country offers it all, from the ancient to the contemporary. Spend time in the religious sites found around Jerusalem, on the beach and in the cafes of Tel Aviv. Then drive to snorkel in the Red Sea or spend time in the forests in the north. Or you can tour the bibical sites of Israel with excursions to the Sea of Galilee, Nazareth, or Masada. A float in the Dead Sea and a visit to the famous Baha'i Gardens in Haifa are also recommended attractions. Whatever is on your Israel itinerary, check it off and enjoy it to the fullest with Sixt rent a car!