Car rental in Jordan with Sixt
An extensive fleet of up-to-date vehicles awaits you at our Sixt rent a car locations in Jordan. Whether traveling on business, pleasure, or renting a car for any other purpose we have the right car rental to meet your requirements. You can make your selection from our compact cars, sedans, sports cars, convertibles, SUVs, and vans. We also have deals on useful extras to make it easy to customize your Jordan car rental. You can include a child seat, GPS, additional driver coverage and more when you make your reservation online or over the phone. Please be aware, however, we can only guarantee you to receive a vehicle in your chosen car category and not a specific model.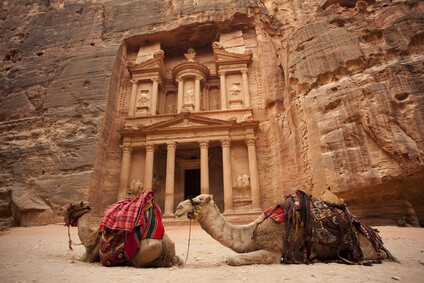 Driving tips for Jordan
Sixt wants you to have a safe and fun experience while driving your rent a car in Jordan. Here are few tips to keep in mind:
Watch for unmarked speed bumps and animals that you may encounter while driving on both rural and urban roadways.
Use extra caution at night due to poorly lit roads and be extra cautious during the rainy season from December to March as road conditions can become particularly treacherous.
Speed limits and seatbelt laws are strictly enforced.
It is prohibited to drive under the influence of alcohol as is talking on a mobile phone while driving.
It is common for security authorities in Jordan to set up checkpoints near popular tourist destinations and drivers are expected to stop and present their identification documents. Make sure to drive at all times with our personal identification information and be prepared to show this to the authorities along with the documentation of your Sixt car rental.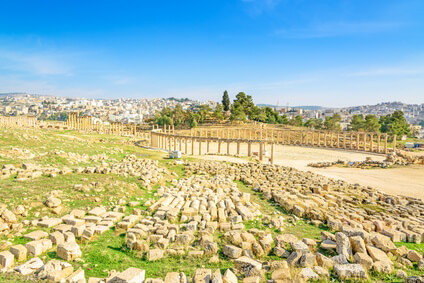 Experience Jordan with Sixt
Despite being mostly desert and nearly land-locked, Jordan still offers plenty to see and do. The country features dramatic landscapes from granite cliffs to sand dunes and ancient sites that you can visit with your car rental from Sixt. One of the top attractions in Jordan is Petra, a fascinating ancient city carved out of sandstone. You can also drive your rental car to the Dead Sea and enjoy the various spa resorts and attractions in the area like the historic Mount Nebo. There are desert castles to check out along the Desert and King's Highway and you can get to know the desert better in the Wadi Rum. A rental car also allows you to spend time in various nature reserves and snorkel or dive in the Red Sea in Aqaba. Whatever your plans for Jordan might be, carry them out to the fullest with a reliable car rental from Sixt. We look forward to handing you over the keys!