Welcome to Sixt rent a car!< SIXT is one of the worlds leading rent a car services provider, that offers the best rent a car services deals on the internet- passanger car rental, 4X4, minivans,minibus, sports car, convertible, van or rent of any other type of car to satisfy any level of comfort and quality. In the SIXT Lithuania rent a car fleet You will find business class cars and even limousines. For the comfort of clients we offer transfer and chauffer services, limousine service. Do you need a passanger car? SIXT rent a car will provide your mobility by offering rent a car services on the internet, by phone or in the rent a car office! At the moment company offers more than 170 vehicles in the rent a car in Baltics, which are not older than 2 years. Sixt rent a car offices are located in all three capitals of Baltic States - Vilnius, Riga, Tallinn as well as the airports of these cities.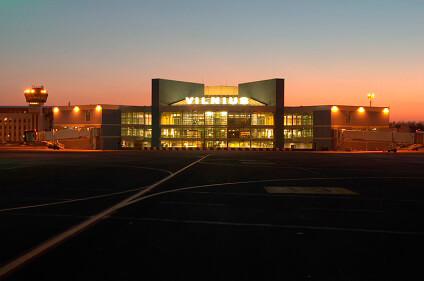 Copyright: Vilnius Airport
Rent a car at Vilnius Airport
By choosing car rental at Vilnius Airport with Sixt, you will be met with outstanding customer service and a delicious supply of brand new vehicles. You may choose a city car if you wish, however if you want to add some class to your Vilnius expedition, you can choose from an excellent selection of sports cars and convertibles too. Larger vehicles including SUVs and 4x4 are available and don't forget that you can tailor your car hire agreement in several ways. By requesting unlimited mileage, you will have the ability to travel through as much of Lithuania as you like. Satellite navigation is available and you can make road trips like this more convenient by including additional drivers.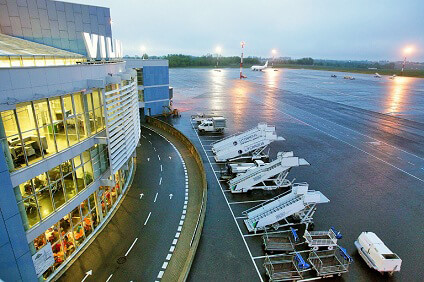 Copyright: Vilnius Airport
Vilnius Airport
Once you arrive at Vilnius Airport, you will be less than five miles from the capital of Lithuania. Vilnius Airport has excellent transportation links to the city centre, including by road and rail. The city of Vilnius is therefore very easy to navigate. At the airport, you will have access to the internet, shops, cafes and a VIP lounge.
Available attractions when you rent a car at Vilnius Airport
Car rental at Vilnius Airport will make it significantly easier to travel around the capital city of Lithuania. Checking price comparsion web sites is a great way to search for hotels, however the local Sixt staff will be able to guide you too. Once you have arrived in the city centre, you will be close to the Gate of Dawn and the Palace of the Grand Dukes, both of which should be visited. The Vilnius Guggenheim Hermitage Museum is an interesting art gallery which has a number of controversial stories cemented into its own foundations. Other attractions include the Green lakes and the Great Synagogue of Vilna.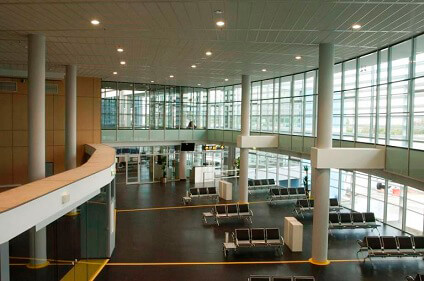 Copyright: Vilnius Airport