Rent a Car in Martinique from Sixt
Sixt offers a wide variety of vehicles including economy cars, luxury cars, sports cars, convertibles, vans, and 4x4s, most with unlimited mileage. Sixt offers a vehicle for all needs, whether you're on a romantic get-a-way for two or you've brought your entire family. The Sixt branch in Martinique is located at the airport in Le Lamentin.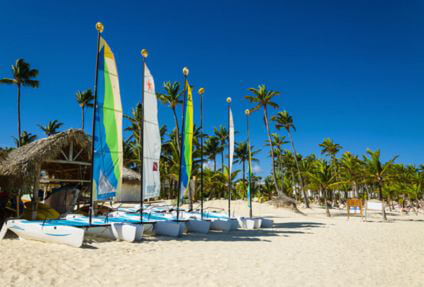 Driving regulations in Martinique
You need to be over 18 years of age to drive in Martinique and you don't need an international driver's license.
You drive on the right side of the road.
Martinique is a French country so you will see speed and distance posted in km/h and km, not miles.
Speed limits are normally about 30 mph in town, 50 mph on the highways, and 70 mph on the autoroute between the airport at Le Lamentin and the capital city of Fort-de-France.
Do watch your speed. Speed cameras are posted, and the Gendarmerie carry out speed checks around the island.
What to see with your car rental in Martinique
Martinique is a beautiful island in the French Caribbean, located north of St. Lucia and south of Dominica. While it does have public transportation, it is limited, so a car rental is best for seeing what all that Martinique has to offer. The white sand beaches located on the south side of the island offer is surfing, windsurfing, jet skiing, scuba and more. Inland the geography is mountainous and tropical green with many parks and gardens, making it perfect for hiking and golfing. Horseback riding, four-wheeling and other outdoor activities are available as well. There are also Caribbean festivals happening throughout the year. A rent a car will make it easier to get yourself to all of these activities without having to rely on public transportation. Check with Sixt at the airport while you are picking up you car rental in Martinique for more information about activities in Martinique.