Explore Cancun with Sixt rent a car
Our Service | Traffic Information | Sixt Tips | Sightseeing Destinations | Business Travel | FAQs
Our Cancun airport location offers extended opening hours to welcome you to Mexico no matter your flight schedule. Conduct a price comparison to find the rental vehicle that matches your budget, or upgrade to one of our SUV or truck models for more space and flexibility. We offer both automatic and manual transmission according to your driving preferences, as well as unlimited free miles on most rental vehicles. Please take note that while we try to match your car preferences, we are only capable of guaranteeing a particular category and not a specific model type when you rent a car in Cancun.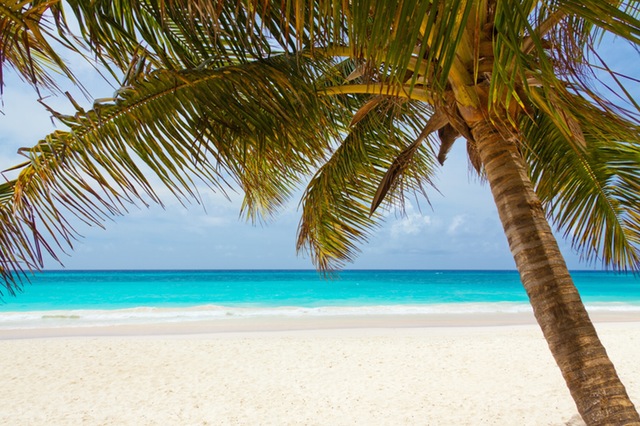 Car rentals in Cancun let you enjoy the journey as well as the destination. Take advantage of our range of extras to help make your trip even smoother. We offer add-ons such as GPS to direct you around traffic and find the quickest routes. Child safety seats, under 25 rental options, and the ability to add additional drivers make it easy for both groups of young friends and families alike to get a car rental in Cancun. Just make sure to request any additional features you may need when you book. Our fleet is comprised of vehicles from prestigious brands such as BMW, Audi, and Cadillac, so no matter where your travels take you in Mexico, you are sure to turn heads as you go.
In the height of the tourist season between December and March, traffic in Cancun can get easily congested as thousands of visitors flock to its sandy shores. Driving through Cancun Island is fairly straightforward as there is only one street which passes by most of the tourist hotels. To drive into Cancun city and other Yucatan Peninsula sites, take the Mexico Highway 307. This road follows the coast southwards to Playa Del Carmen, Tulum, and Chetumal. As always, when driving abroad make sure you understand each countries rules of the road to avoid any misunderstandings. Before leaving for Mexico, make sure to download the CANCUN wx app for information regarding weather and traffic in the area.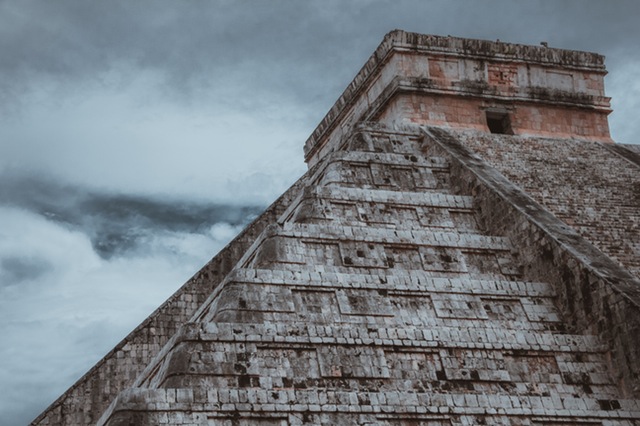 Cancun is Mexico's premiere tourist destination sporting luxury all-inclusive beach resorts, outdoor activities, and many nearby historical sites. The island gets its name from the Mayan goddess of love and fertility after the Spanish arrived in 1517 to find the goddess's offerings laid out in the sand. The offerings were arranged in the shape of a woman, which caused the Spanish to name the place the Island of Women. Cancun is located on the Yucatan Peninsula and is very close to the ancient ruins at Tellum, Chichen Itza, and the Ek Balam ruins. For an authentic taste of ancient Mayan cuisine, try the Cochinta Pibil. A slow roasted pork marinated in a blend of achiotte spices and wrapped in banana leaves, the dish can be eaten with a warm fresh tortilla or by itself as a main course. While many come to explore the ancient Mayan remains, many more come just for the weekend to relax at one of the many resorts on Cancun Island. Whatever your reason for visiting, Cancun is the perfect place from which to explore both the modern and ancient culture of Mexico.
Sightseeing Destinations back to top
Underwater Museum of Art
The eerie Underwater Museum of Art (MUSA) was created in 2009 to showcase the interconnection between art and environmental sciences. The MUSA is divided into two sculpture parks of various depths at the Salon Nizuc and the Salon Manchone. There are three ways you can experience this underwater exhibit--by glass bottom boat, snorkeling, or the most popular method of scuba diving.
Distance to Cancun Underwater Museum of Art:
From Cancun International Airport: 24 miles, about 1 hour 30 minutes (with ferry)
From Cancun Island: 19 miles, about 1 hour 20 minutes (with ferry)
From downtown Cancun: 14 miles, about 1 hr 15 minutes (with ferry)
Dolphin Discovery
For a guaranteed encounter with the local marine population, Dolphin Discovery will let you spend a day in the water swimming with one of the world's most intelligent creatures. There are many animal encounter options available including the opportunity to swim alongside local sea lions, manatees, and dolphins. The experience of a lifetime, Dolphin Discovery daily tours depart from Moon Palace Golf and Resort Spa on the Isla Mujeres.
Distance to Dolphin Discovery:
From Cancun International Airport: 24 miles, about 1 hour 30 minutes (with ferry)
From Cancun Island: 19 miles, about 1 hour 20 minutes (with ferry)
From downtown Cancun: 14 miles, about 1 hr 15 minutes (with ferry)
Cancun's biggest industry continues to be in tourism, with Mexico turning its hope of uplifting the country's economy through promoting popular vacation spots for their rich tourism potential. In 2000, it was estimated that tourists spent $8.3 million in Mexico. Currently, after petroleum and manufacturing it's tourism that ranks the highest in terms of foreign exchange earnings with most of the money coming from Mexico's resort towns.
The Cancun International Convention Center is perfectly situated in the middle of the Punta Cancun resort area. With special prices for attendees at the nearby world class hotels, Cancun is an excellent destination for your next business trip abroad. A large portion of the conferences revolve around the healthcare sector, among them the Geosciences Petroleum conference, World Congress on Nuclear Medicine and Biology, and the World Allergy Organization Conference. A car rental in Cancun affords you the opportunity to take in the nearby sites while you work to make the most out of your time in Mexico.
Distance to Cancun International Convention Center (ICC):
From Cancun International Airport: 16 miles, about 30 minutes
From Cancun Island: Directly located in the heart of Cancun Island, no transport necessary
From downtown Cancun: 8 miles, about 20 minutes