Rent a Car in Oman with Sixt
Sixt is your go-to car rental in Oman for dependable vehicles and affordable prices. A car rental in Oman allows you to get around the region on your own terms, without relying on public transportation or trying to strike good deals with taxi drivers. Book your favorite vehicle online from Sixt, and the car of your choice will be waiting for you at the airport or another convenient location when you get there.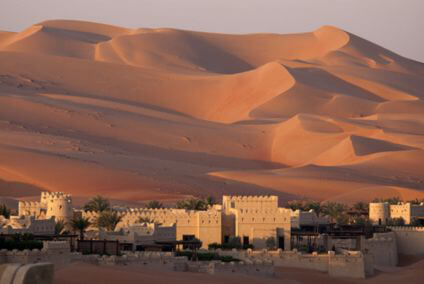 Driving Rules in Oman
Whenever you decide to rent a car in Oman, it's important to review the basic traffic rules in this country. Below are just a few of the rules to follow while behind the wheel in Oman:
Traffic moves on the right, so overtaking is on the left.
Making a right turn on a red traffic light is prohibited.
The speed limit ranges from 25 mph in the city to 75 mph on the highway.
At unmarked intersections, drivers coming from the right have right of way.
Vehicles that move slowly must keep to the right side of the road.
Using Sixt's car rental services gives you not only great freedom of movement but also responsibility. Be sure to familiarize yourself with the complete set of requirements and regulations for driving in Oman.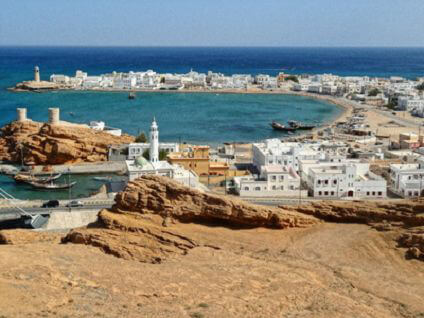 Reasons to Use a Car Rental in Oman
Oman prides itself on offering a variety of things to see and do. Muscat, Oman's capital city, comprises an area that spans over 30 miles across the coastline. The city's numerous attractions, such as the Mutrah Souq and the Qurm Nature Reserve, are spread all over the place, making Sixt's car rental services a must if you want to avoid long and tiring walks. Oman is famous for its impressive number of castles, forts, and towers, but it also caters to nature lovers with its turtle beaches, lush mountain landscapes, beautiful waterfalls and giant caves. When you rent a car with Sixt in Oman, nothing will stand between you and the adventure of your lifetime.