Sixt Rent a Car in Lisbon
Our Service | Traffic Information | Sixt Tip | Sightseeing Destinations | Business Destinations | Rental FAQs
The location menu above lists our three Lisbon branches. By clicking on the right-hand arrows, you can expand each section to show exact addresses and opening times. The grey right-hand tab at the top of the menu takes you to a map revealing our city offices. At Lisbon Airport we have extended opening hours and 24-hour return facilities to accommodate your travel plans. An online price comparison shows just how affordable our rental vehicles in Lisbon are. Car reservations are quick and easy whether made through our booking hotline or using our Sixt app. We are able to guarantee your chosen Lisbon car hire category but unfortunately cannot reserve specific models. We look forward to greeting you and offering our assistance whether you wish to hire a car for simply a few hours, a weekend or longer.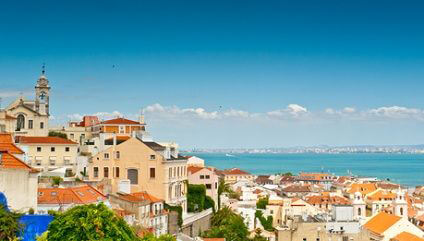 Our Lisbon branches have premium fleets of cars and vans with models to suit every budget and party size. Navigating the narrow streets of Lisbon is easy in compact saloons while estate cars and 4x4s cater for groups of family and friends. If you wish to explore the coastline around Lisbon, luxurious convertibles and sports cars are just perfect. Pick from our useful selection of vans if you are moving home in the city or have exhibition materials to transport. All of our rental cars are supplied by trusted names such as BMW, Mercedes-Benz, Porsche and Audi. We can also offer a rental vehicle adapted to meet different mobility needs. When you book your car rental in Lisbon browse our attractive range of extras designed for stress-free holiday driving. Explore the city's streets and boulevards with a Sat Nav while your children travel safely in our child seats. Look out for special deals on unlimited mileage, additional driver and extra insurance options. We also welcome younger drivers under 25.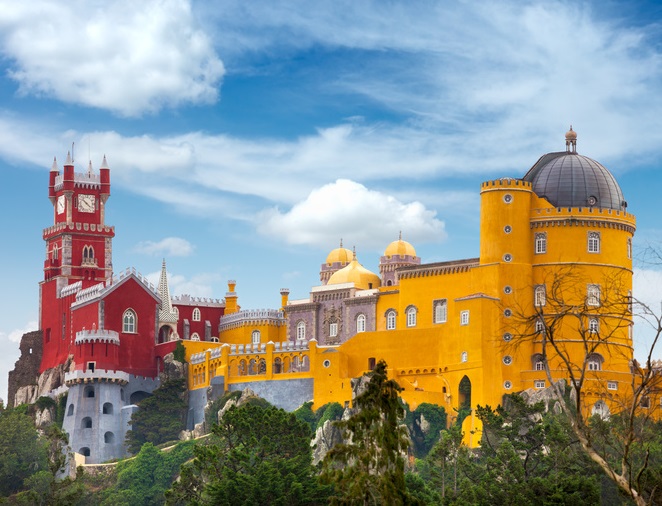 Our Lisbon Airport desk is located in the rental cars area of the arrivals hall. Lisbon airport lies within the city boundaries so once you have collected your vehicle your hotel or business destination is just a few minutes away. The Lisbon North branch is on Avenida Severiano Falcão and can be reached by taxi from the airport or the city centre. Our Lisbon Centre office is on Rua Andrade Corvo, close to the Picoas station on the Yellow Metro Line. This station can also be reached by local bus from Lisbon's main train stations.
Although many streets are narrow, cobbled and intersected by tramlines, driving in Lisbon is fairly straightforward with destinations clearly marked. Like all capital cities, Lisbon becomes very congested during morning and evening rush hours and the peak holiday months of July to September. Six well signposted major roads make getting out into the countryside or crossing the River Tagus quick and easy.
Underground car parking is widely available across the city as is metered street parking zones. Be careful not to park in a residential permit area.
As the historic attractions of Lisbon as well as its cultural hubs are spread across several areas rather than clustered together, having a car hire in Lisbon makes exploring easier. Start with a drive along the newly rejuvenated waterfront taking in the old Roman harbour and the naval college before driving past Praça do Comércio, the city's main square. The old city spreads out from this square with steep cobbled streets winding up past the cathedral to the Castelo de São Jorge. Panoramic views from the castle's courtyard show just how spread out and hilly Lisbon is. The castle also has ongoing archaeological excavations as well as a restaurant and cafe. After lunch head back along the river to Belém, an area packed with monuments. Take the lift to the top of the Monument to the Discoveries and climb the stairs of the Torre de Belém before crossing the road to visit the beautiful Jerónimos Monastery.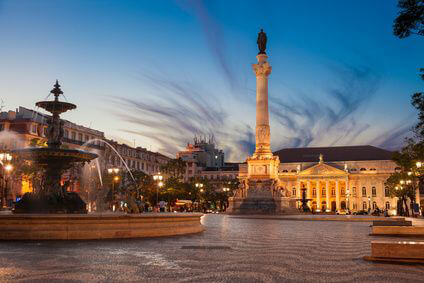 While Lisbon has its own uniqueness it also likes to borrow from other countries. The Ponte 25 Abril which crosses the River Tagus is instantly familiar as it was designed by the architect of San Francisco's Golden Gate Bridge. On the opposite bank looms the imposing Cristo Rei. Modelled on Rio de Janeiro's Christ the Redeemer, this monument rewards a trip to the top with amazing city, countryside and ocean views. One thing you must do in Lisbon is sample the Portuguese national pastry, the Pastel de Nata or custard tart. These are best eaten in their birthplace, the Antiga Confeitaria de Belém. Here you can see them in production while enjoying your coffee and cake in beautiful blue-tiled surroundings.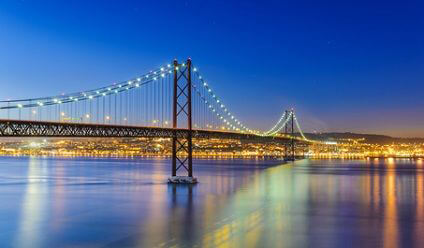 Sightseeing Destinations back to top
When you are ready to escape the city, cross the bridge and head to the beaches and forests of Setúbal which nestles at the edge of the Arrabida mountains. Take a boat trip on the River Sado and if you are lucky you will catch a glimpse of dolphins playing in the water.
Distances to Setúbal
From Lisbon Airport: 29.5 miles about 40 minutes
From our Lisbon Centre branch: 30 miles, about 40 minutes
Exploring the beautiful palaces and parks of Sintra is the perfect way to spend a day. This charming town sits in the mountains above Lisbon and was where royalty and the aristocracy went to escape the Summer heat.
Distances to Sintra
From Lisbon Airport: 18 miles, about 25 minutes
From our Lisbon Centre branch: 17.5 miles, about 25 minutes
Portugal is to the West of mainland Europe and the most Westerly point within the country is at Cabo de Roca. Walk to the cliff edge next to the lighthouse and as you admire the coastal scenery, nothing stands between you and America.
Distances to Cabo de Roca
From Lisbon Airport: 27.5 miles, about 40 minutes
From our Lisbon Centre branch: 25 miles, about 40 minutes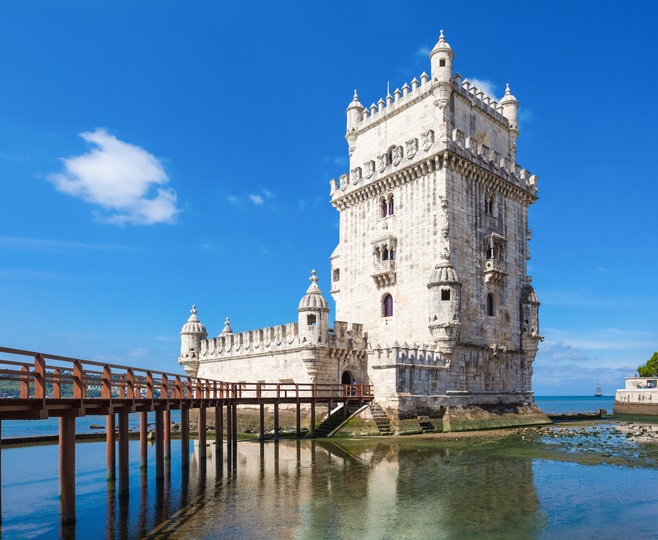 Lisbon is one of the oldest cities in the world and the oldest in Western Europe but its fortunes have gone up and down over the centuries. Today the economy is growing fast based largely on tourism, vehicle manufacture, oil refining, mass media, financial services and fishing. The Lisbon Congress Centre is a modern, purpose-built conference and exhibition venue lying next to the River Tagus in the Belém district.
Distances to the Lisbon Congress Centre
From Lisbon Airport: 7.5 miles, about 15 minutes
From our Lisbon Centre branch: 4.5 miles, about 15 minutes