Rent a Car in Qatar with Sixt
We even provide extras such GPS systems and optional DWI coverage, so you can cruise along the roads of Qatar safely and confidently. The benefits of having access to your own car while abroad are numerous. You can devise your itinerary without being confined to shuttle times or bus schedules, and if you're the type of traveler who likes to go off the beaten path and explore lesser-visited places, a car rental in Qatar is a must.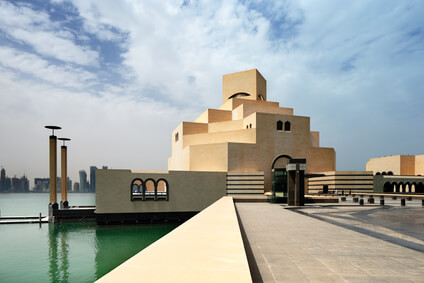 Driving Rules and Regulations in Qatar
Qatar's driving laws are quite similar to those in most other countries. Whether you rent a car in Qatar or another part of the world, always wear a seatbelt, carry your driver's license, do not speed, do not talk on the phone, and do not drive under the influence. Here are some relevant traffic rules that pertain to Qatar:
Drive on the right side.
The minimum age for driving in Qatar is 18, though you may need to be at least 21 to use Sixt's car rental services.
Always exercise caution, try to drive defensively, and avoid engaging in road rage.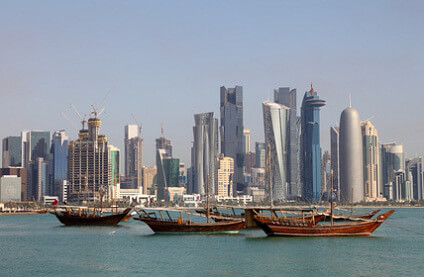 Using a Car Rental in Qatar
Located in Western Asia, Qatar is home to historic forts, splendid seascapes, and majestic sand dunes. When you rent a car with Sixt, you can explore this exotic Middle East country in comfort and style. Once you arrive at the Doha Airport, pick up your rental car and cruise along the streets of the capital of Qatar to discover fascinating sights and attractions, from the Islamic Art Museum to the Doha Zoo. If you've done your homework and chosen an SUV, then leave the city and head south to take an exciting safari on the dunes. Other places that you may want to visit include the Kingdom of Aladdin, Al Rumaila Park, Zubara Fort, and Barzan Towers. With Sixt car rental in Qatar, every vacation is an adventure.