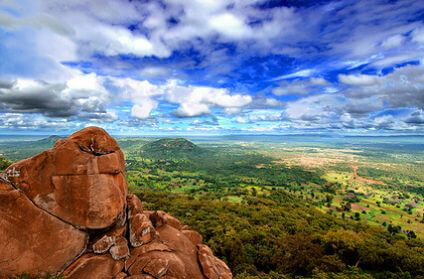 Sixt rent a car in Senegal
We have a wide selection of vehicles available for car rental in Senegal from some of the best car manufacturers in the world. You can choose from our economy and luxury models on offer in a variety of styles. Select what will suit your Senegal travel best from our up-to-date compact cars, sedans, sports cars, convertibles, SUVs, or vans. You can easily book online or over the phone and include our deals on useful extras for an optimal Senegal driving experience. Please be aware, however, we can only guarantee your reservation for the car category and not a specific car model.
Driving tip for Senegal
If you are visiting from a different country it is important to familiarize yourself with the driving rules and regulations in Senegal. Please note that many local drivers, however, do not follow the rules and regulations. Please read the following tips for safer driving with your Sixt car rental:
Senegal drives on the right side of the road.
Priority goes to the traffic on the right.
It is prohibited to talk on your mobile phone while driving.
Use headlights during dusk and at night, the roads in Senegal can be poorly lit.
These are just a few helpful tips. We recommend to inform yourself of all regulations, rules and customs before you head out on the road with your rent a car in Senegal.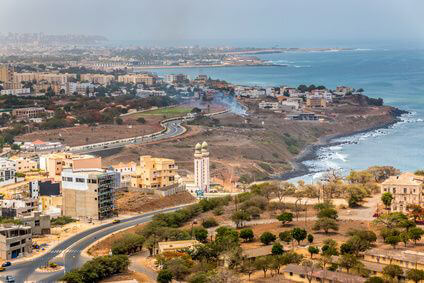 See the sights of Sengal with Sixt
Once in your Sixt rent a car you can freely move about Senegal at your own pace. Besides touring around the vibrant ciy of Dakar with your car rental you can also venture further afield to see all the country has to offer. Spend time on beautiful beaches, like those famous for their red cliffs near Dakar, or drive south where they are larger and less crowded. With your rental car you can also experience the natural areas of Senegal with trips to the Fathala Reserve or others. Another recommended place to visit is the unique Lac Rose, or pink lake, which gets its color due to its high salt content. Or you can get to know what rural village life is like with a visit to the Bassari Country. No matter what your plans for Senegal, carry them out with ease in a comfortable and convenient car rental from Sixt. We look forward to handing you over the keys!