Sixt car rental at Kosice Airport, Slovakia
Sixt car rental at Kosice airport is readily available. The price of a car rental from Sixt is reasonable and they have many vehicles to choose from. The most popular choices among previous customers are the SUVs, convertibles and station wagons. Make your trip to Kosice a pleasure and hire a car rental.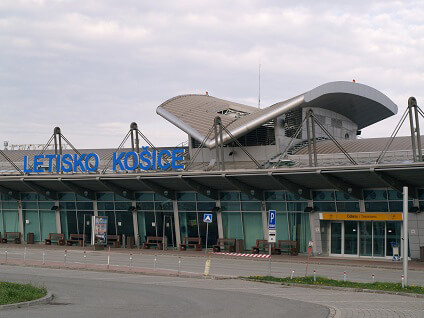 Copyright: Kosice Airport
About car rental and Kosice Airport
The Kosice airport is the second largest airport in Slovakia, facilitating both domestic and international flights. The airport is situated 6 kilometers south of St. Elisabeth Cathedral. It is a wise idea to rent a car at the airport to make mobility around the city, easier and more conducive.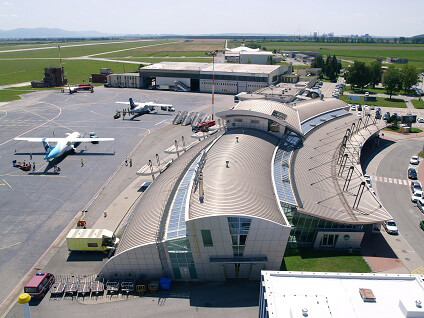 Copyright: Kosice Airport
Great things to do in Kosice when you rent a car
The Slovak Technical Museum in Kosice is a place for lovers of all things technical. Rent a car and enjoy an educational experience. This is one of the only museums that enlightens visitors on subjects such as metallurgy, artistic metalwork and mechanical engineering. This is a great place to educate yourself once you rent a car. Head over to the St. Urban's Tower in Kosice in your car rental. The building is 45 meters high and has a museum containing wax figurines. The Spis Castle in Kosice is a great ancient ruin that is a must see with your car rental, if you are in Slovakia. So, do your car rental price comparison and choose either a city car or a cheap car to begin your sightseeing adventure in Kosice. A car rental service will ensure that you are not limited in your tours of Kosice.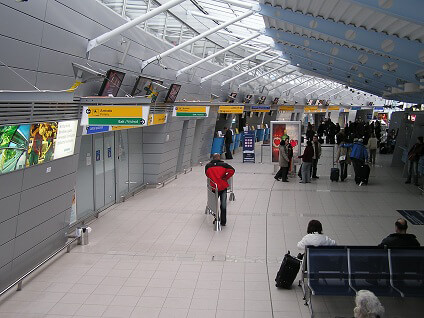 Copyright: Kosice Airport