Sixt Car Hire Services at Bilbao Airport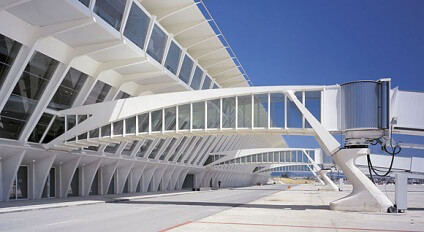 © aena-aeropuertos.es
Sixt car hire Bilbao Airport is located just a few meters away from the arrival terminal building. Renting a car directly at the airport is always practical. On your arrival at Bilbao Airport go down to the carpark andfollow the signs: rent a car / alquiler de coches.
Sixt car hire Bilbao Airport offers a big fleet with hire cars in several categories. You can choose
between economic cars like the Smart fortwo, Opel Corsa or VW Polo but Sixt
car hire Bilbao Airport
also offers high class cars like Mercedes Benz S-Class, BMW 5 Series or Jaguar
XF.
Reserve you hire car now directly online at Sixt rent a car.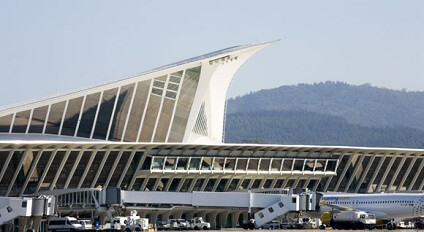 © aena-aeropuertos.es
Bilbao Airport
Bilbao Airport, also known as "La Paloma" for its architectural form is the most important airport
of the Basque Country. Different car hire companies such as Sixt rent a car offer you renting a car and move around Bilbao comfortably and quickly from the beginning. At Bilbao airport you also
find medical services and general information desks.
Bilbao
Bilbao is located in northern Spain.
Bilbao
offers visitors the opportunity to see a green mountain scenery and an
attractive coastline oflong sandy beaches. If you travel to this city you should not miss the Guggenheim Museum, the Parque de Doña Casilda de Iturrizar and the Parque de Doña Casilda de Iturrizar.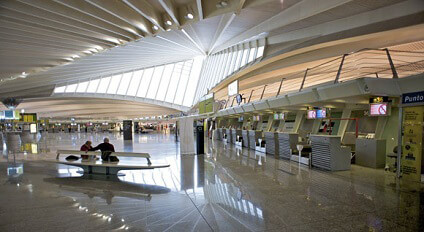 © aena-aeropuertos.es