Car Rental at Ibiza Airport
At San-Jorge Airport you can rent a car for travel around Ibiza. The car rental station is located off site, but is easily accessed by a BK rent shuttle service. The San Jorge shuttle circulates at 10 minute intervals and will deliver passengers to pick up their Sixt car rental. The BK rent station houses numerous convertibles, minivans, and SUVs which stand the test of price comparison, all a mere 5 minutes from the airport grounds. At parking lot J20 you can catch your shuttle to the rent a car bay. There, you may choose a cheap car from Sixt which fulfils all your requirements in a vehicle.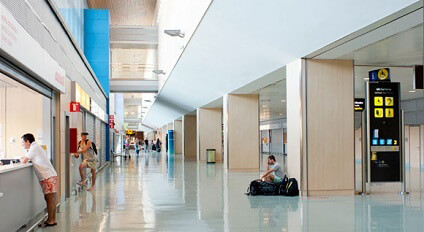 © aena-aeropuertos.es
San Jorge Car Rental
Ibiza island is one of the premier tourist spots and a car rental is a simple way to discover it. Ibiza airport (IBZ) is popular, catering to 95% of visitors to the islands of Ibiza and Formentera, off the coast of Spain. Located 4 miles from Ibiza City, a city car from Sixt will make the journey from San Jorge airport to your hotel an easy one. A car rental and San-Jorge airport work together to make your stay smooth.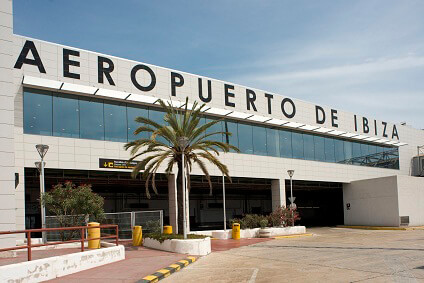 © aena-aeropuertos.es
Rent a Car and discover San Jorge
A car rental will ensure that visitors can better explore San Jorge. D'Alt Vila sits in central Ibiza City and is made accessible by Sixt rent a car. Visit Necròpolis del Puig des Molins in your luxury rental after admiring the fortified hill town, and see the 3000 ancient tombs carved into the hillside. Cova de Can Marçà is located on the other side of the island, and a car rental makes the trip possible.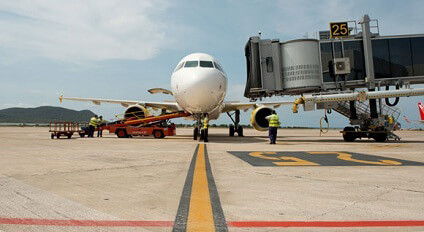 © aena-aeropuertos.es