Rent a car with Sxt in Majorca Airport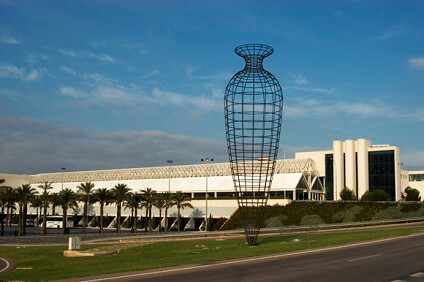 Copyright: aena-aeropuertos.es
Sixt rent a car is located inside the Mallorca Airport where you will be able to get a great car rental convienently located inside the terminal. Sixt offers a wide range of rental cars in Mallorca if you are looking for a convertible, SUV, or an economy car Sixt has everything and more. Take a Sixt car rental and cruise up and down the coast of Spain, it will be an unforgettable expereince. Sixt is looking forward to serving you at Mallorca Airport.
Majorca (Mallorca), one of the Balearic islands, is the largest Spanish island. The capital of Majorca is the city of Palma a busy tourist city with a rich history. Over 20 million visitors pass through Palma de Mallorca Airport every year attracted by the island's warm year round climate, golden beaches, beautiful scenery and many attractions.
There are also several waterparks and theme parks which are great for visitors of all ages. One of the most popular waterparks is Aquapark in the popular town of Magalluf. Majorca is renowned for its array of fresh cuisine, with over 2,400 restaurants on the island. Fish olives and almonds are typical in many traditional recipes. If you are the outdoors type, hiking is also a popular activity on the island with plenty of footpath and trails scattered across the island, you are spoilt for choice! If you enjoy sightseeing, take a visit to Coves del Drac which are located south of the village of Porto Cristo, these stunning caves can be visited on a boat ride tour steered by a gondolier.
Top Five things to do in Majorca:
1.Take a day trip to Aquapark
2.Enjoy a Gondola ride through the Dragon Caves
3.Take a hike on one of the island's many footpaths
4.Enjoy a traditional meal at one of Majorca's many fine restaurants
5. Enjoy a day at one of the beautiful beaches.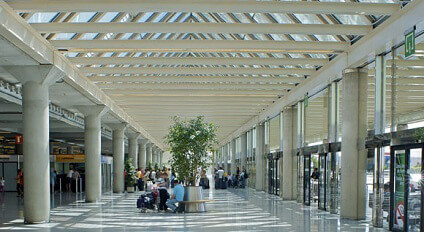 Copyright: aena-aeropuertos.es
Majorca Airport - PMI
Palma de Mallorca Airport (previously known as Son Sant Joan Airport) is the only airport on Majorca. During the summer it ranks as one of the busiest airports in Europe, processing the millions of holidaymakers that head to the island.
The Airport has four terminals, terminal A, B, C and D enabling the airport to handle 12,000 passengers per hour. Future developments will take the annual capacity of the airport to over 30 million.
There are two businesses lounges the Formentor lounge in terminal D, and the Miró lounge in the departures area. Both lounges offer free newspapers, a television, telephone and self-service bar.
Car Rental at Majorca Airport
Sixt Majorca (Palma) Airport offers easy and convenient rent a car located directly inside the arrivals hall of the airport terminal. Booking your car rental with Sixt at Majorca directly through Sixt offers you the freedom to choose the exact car that you require regardless of whether you would like to prepay for your rental or pay on arrival. With Sixt you can enjoy zero excess car rental and no mandatory charge for a first tank of fuel. Renters may choose to bring back the car full or empty.
Sixt are Majorca's biggest multinational rental car company, and with a team of English speaking staff you can be sure that all your questions will be professionally dealt with. Our brand new range of cars available for hire will satisfy your expectations and our additional services including a 24h breakdown service, online check-in for speedy car pickup at the airport and a UK based customer service hotline before and after your hire will guarantee a hassle free rental!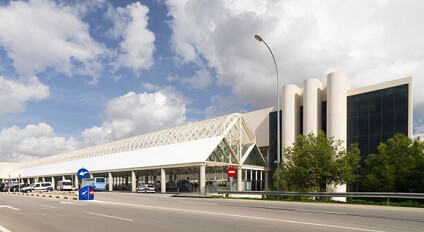 Copyright: aena-aeropuertos.es