Sixt rent a car in Gothenburg Landvetter
Welcome to Gothenburg and Sixt rent a car Landvetter Airport! Sixt Landvetter Airport is located in the car rental building at Landvetter Airport. It is a short walk across the street from the airport terminal building to our first class rental car branch. We at Sixt rent a car offer high quality cars to both business travelers and vacationers. Or if you just want to rent an exclusive and fun car. Get a premium start of your journey here with us at Sixt Landvetter and find your way to your destination with one of our Sixt customized navigation systems. Can it get any easier?
Copyright: Göteborg Landvetter Airport
If you are travelling to Gothenburg and want to explore the city there are a lot of sights you can choose to visit with a rental car!
Or why not go shopping downtown? Gothenburg is found on the west coast of Sweden and the city has plenty to offer. Gothenburg is Swedens second largest city. It was founded in 1621 by Gustav Adolf ll, whos statue you can see at Gustav Adolfs square in the city center, but was built during the 17th century by the Dutch. This has given Gothenburg its characteristic kanals and rows of threes along the quay. Gothenburg started its journey as a shipping and industrial city and has today developed into a modern and attractive city for the international market. There is a strong coffee culture in Gothenburg, where many of the cafes serve their own roasted coffee. In the summer Gothenburg host many concerts in the city center. Way out West is one example, which was nominated by MTV Awards for the most innovative festival 2011. Intimate DJ performances and club gigs can be found in the citys bars and nightclubs. Many internationally known artists come from Gothenburg. Håkan Hellström, Dead by April, Jose Gonzales and The Soundtrack of Our Lives are some examples of great artists that have their roots in Gothenburg.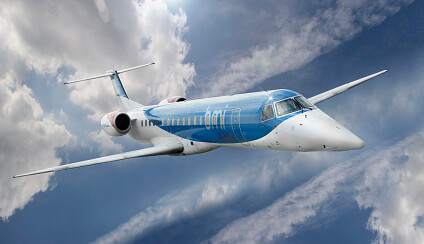 Copyright: Göteborg Landvetter Airport
Gothenburg offers a top-quality fresh fish and seafood scene and is a paradise for anyone who loves seafood. Fiskekyrkan is the most famous fish market in Gothenburg and is definitely worth a visit if you like seafood.
If you want to exercise during your stay in Gothenburg you have many gyms to choose from. Most of the bigger hotels provide quality gyms in their facilities. But if you want to work out in a new and fun way, with high intensity and functional movements, we would recommend the workout form Crossfit. The popular CrossFit Göta offers free tryout training every Saturday at Noon.
For the families travelling with us and staying in Gothenburg we suggest a visit to Gothenburgs amusement park Liseberg. Or why not visit the dinosaur exhibition at Universeum Science Discovery Center, where you also can visit the rainforest and their ocean tank with eight different kinds of sharks. These are just a few examples of what you can experience in Gothenburg.
For our customers travelling with us to Borås we would recommend a visit to the animal park Borås Zoo. The Zoo has more than 500 animals of 80 species today. Borås is known as the city of textile and is the Swedish center for textile designs. The Nordic School of Design and The Swedish School of Textiles are Swedens leading schools for the designers of tomorrow. Many famous textile and fashion companies originate from Borås. Oscar Jacobson, Eton and SVEA are a few of the famous brand names associated with Borås.
With a premium car from Sixt and with all the exiting sights and activities you can experience on you journey we at Sixt rent a car are certain that your trip will be an adventure to remember for life!
Top 5 things to do in Gothenburg.
1. Spend a day at Gothenburgs amusement park Liseberg and ride all the fun attractions. There is something for everyone at Liseberg.
2. Universeum Science Discovery Center offers a variety of activities, for example you can visit the rainforest or their ocean tank where you can see sharks up close. Universeums new and unique dinosaur exhibition opens the 28th of March 2013.
3. Kungsportsavenyn is the main street in Gothenburg and is the most popular avenue for shopping. The street ends at Götaplatsens square where you find Gothenburg Museum of Art.
4. Gothenburgs Botanical Garden with its beauty and relaxing atmosphere. It is home for over 12.000 plant species and there are a lot of places to sit down and enjoy this wonderful place.
5. Take a walk in Slottskogen and visit the animal parks. Gothenburgs Natural History Museum is located in the park and the popular cafe Villa BelParc.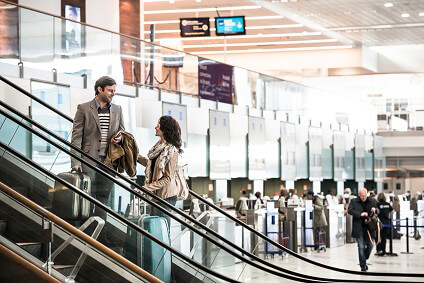 Copyright: Göteborg Landvetter Airport
Gothenburg Landvetter Airport
Gothenburg Landvetter Airport is Swedens second largest intrenational airport and is located approximately 30 kilometers from downtown Gothenburg. It is not to be mistaken with the much smalled and former military airport Gothenburg City Airport.
Gothenburg Landvetter Airport was opened on the 3rd of October 1977 and has since then been of great importance to Gothenburg. Many international and domestic flights arrive daily to the airport and close to five million passangers pass through their doors annually.