Travel through Geneva, Switzerland in a Sixt rent a car
Our Services | Driving in Geneva | Travel Tips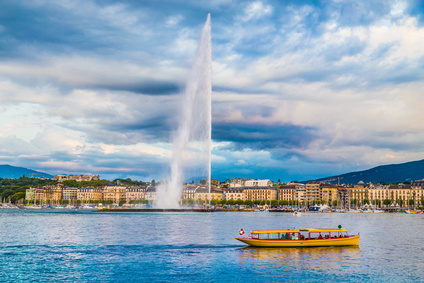 Our Services top
The Sixt fleet available for car rental in Geneva is known for featuring up-to-date vehicles from some of the best car manufacturers in the world. At our Geneva rental car locations we offer customers a wide range of options to accommodate their budget, style and travel plans. Those renting a car for a business trip can benefit from our low rates on comfortable, classy sedans from prestige brands like BMW, Mercedes and Audi among others. If on holiday with friends or family choose one of our spacious minivans or SUVs and ensure your travel companions enough leg and luggage room. Compact cars are great when traveling light and convertibles and sports cars are perfect for an exciting, adventurous drive. Reservations can be made conveniently online or over the phone with our friendly team. Please be aware that although we cannot guarantee you to receive a specific model, you will receive an equivalent vehicle in your chosen car category.
We want our customers to have the best possible Geneva car rental experience and try to provide as many opportunities to ensure this happens. When you rent a car with Sixt you can take advantage of our flexible arrangements and tailor your vehicle with great deals on optional features. As you book your rental car for Geneva you can tack on useful add-ons and upgrades for an optimal drive. We have extras like GPS so you can confidently stay on course and additional driver coverage for a chance to take turns at the wheel. Families traveling with children can make use of our available child seats and save the hassle of having to bring one along. Our insurance packages can be included to your reservation as well so you can relax and feel reassured while on the road in your Sixt rental car in Geneva.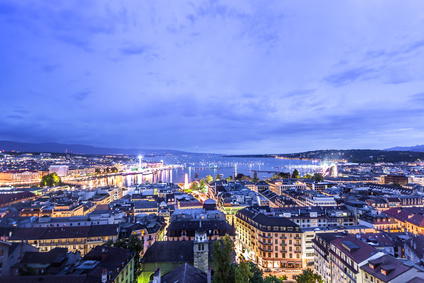 Driving and Parking Tips for Geneva top
As you are touring around with your car rental in Geneva you might need to some advice on how to best enjoy driving around the city and its surrounds. Here are some parking guidelines and rules of the road to take into consideration.
In downtown Geneva parking is free in blue zones for one hour, while white zones offer limited parking times and usually costs about 2.80CHF per hour. From 7pm to 7am parking is free in both white and blue zones as well as all day on Sundays and bank holidays. Unlimited parking can be found in numerous garages around the city.
Speeding in Geneva is controlled with stationary radars that automatically catch those driving more than 5km/h over the posted limit or running red lights.
Drivers need to purchase a vignette toll sticker for motorways and these can be bought online or at any gas station.

Travel Tips top

Geneva is famous for many things, from its exquisite chocolates and watches to being a major center of banking and international diplomacy. Ringed by the Alps and situated on the southern shores of Lake Geneva it makes for a lovely city to spend time in whether you are taking care of business or taking a vacation. Get to know the city as you check out the local shopping and dining destinations between visits to the various museums. Your Geneva car rental will also allow you access to the abundant and beautiful nature areas found in this region of Switzerland. Geneva can be your base as you plan hiking or skiing trips in the nearby mountains or head out on leisurely rides to explore the charming villages of the surrounding countryside.

Take your Geneva rental car on a short drive and see even more sights

Not far from Geneva are other worthwhile attractions and if you have the time be sure to put them on your itinerary. You can drive to Lausanne at the northernmost point of Lake Geneva and get inspired by a visit to the Olympic Museum. From there head off on a road trip through the UNESCO World Heritage listed region of Lavaux. Rarely exported, most people do not know about the fabulous Swiss wines produced in this scenic landscape of terraced vineyards that cover over 800 continuous hectares. Use your trip to Geneva as an opportunity to sample these special wines, mostly made from the Chasselas grape, while experiencing the beauty of the area. Get a closer view and stretch your legs with a hike or walk along any of the thousands of footpaths found throughout the hillsides. Or you can brave the narrow, steep drive up Mont de Gourze for some stunning panoramic views from the Tour de Gourze, a medieval lookout tower. With so much to see and do in Switzerland make sure you get to it all with a reliable rent a car in Geneva from Sixt. Our team is looking forward to handing you over the keys so you can continue your journey in comfort and style!