Stansted Car Rental with Sixt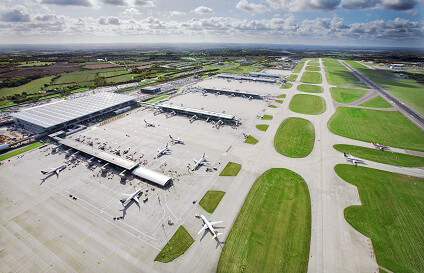 Copyright: London Stansted Airport
Stansted is situated close to the town of Stansted Mountfitchet, a lovely small town, with great things to do including a toy museum for children and adults of all ages, which is also situated next to a reconstructed Medieval Fort. It is also a great connecting point on the M11 Motorway to Cambridge and North-east London, plus Colchester (home to colchester zoo),Chelmsford, and Harwich on the A120.
Cambridge, well known for its academic background, and home to the infamous Pink Floyd, is a university town as well as the heart of England's high-technology centre. Cambridge has lots on offer throughout the year, with a folk music festival taking place annually every summer in the grounds of Cherry Hinton Hall since 1964, whilst for a week in may the Cambridge Beer festival is held, established in 1974, over 90,000 pints of beer and a tonne of cheese is consumed each year. There is also the strawberry fair, which is a free music and children's fair held each summer.
Another notable past time you can re-live in Cambridge is by renting a boat on the river cam and joining the shallow parts of the river to go punting, this is where you use a wooden quant pole to propell yourself through the waters. If you don't fancy the hard work, you can go watch the unviveristy of Cambridge boat club practice along the river. Most races take part at the end of Lent and easter term.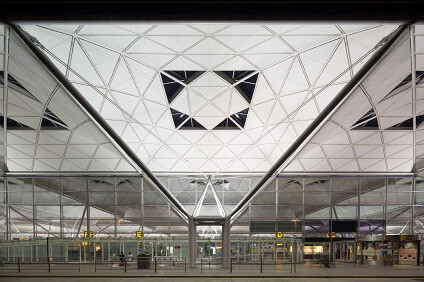 Copyright: London Stansted Airport
Top Five Things to do From Stansted Airport:
1. Cambridge Punting
2. Visit the Stansted Mountfitchet Medieval fort
3. Go to the Annual Beer festival held every summer in Cambridge
4. Visit Colchester Zoo
5. Day trip to sightsee around London
Stansted Airport
Stansted Airport is the third busiest airport in the London area and the United Kingdom, after Heathrow and Gatwick. It is one of the six international airports in London. It is also used by many private companies including Harrods, and is used for both business, freight services and state visits. The modern style of the Terminal was designed by Foster Associates, and is given the illusion of the bulding being contained by a floating roof.
Car Hire at Stansted Airport
Sixt's Stansted Airport branch is based within the grounds of the airport, perfectly situated for travellers seeking car hire and van rental straight from the terminal. Although the branch is based at the airport it also provides car rental and van rental to the local area of Essex and parts of North London. The Airport is situated next to the A120and the M11 just near to Bishop's Stortford and Harlow. Sixt car hire at Stansted Airport offers the ultimate solution for your holiday or business trip. Situated in the terminal, we have a wide range of car in all sizes you'll find the perfect hire car for your requirements. Whether you're looking for a luxury convertible, a large family car or a range of commercial vans and trucks for you to hireif you need to transport something a little more substantial than a car can carry. Our branch can offer something for everyone.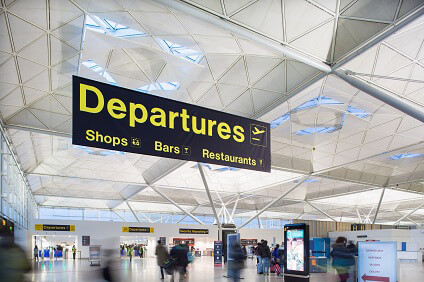 Copyright: London Stansted Airport