Sixt Car Rental in Uruguay
Sixt also offers a wide array of optional add-ons such as accident protection and liability insurance to ensure you are safe when driving your car rental in Uruguay. At Sixt, we strive to make it easy for you on your journey with a car rental in Uruguay.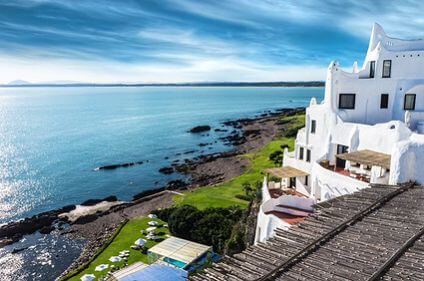 Basic traffic laws
Uruguay may have some traffic laws that are different than those in the United States. Here are a few simple traffic rules and regulations to help you feel more comfortable when navigating your rent a car in Uruguay:
Headlights must be on at all times on highways and inter-city roads.
The use of cellular phones is prohibited while driving.
Both hands must be on the steering wheel at all times.
Right turns are not permitted at most red lights.
The average speed limit on highways is 55 mph.
These are just a few regulations you need to know before driving in Uruguay. Sixt wants all our customers to stay safe by following all driving laws.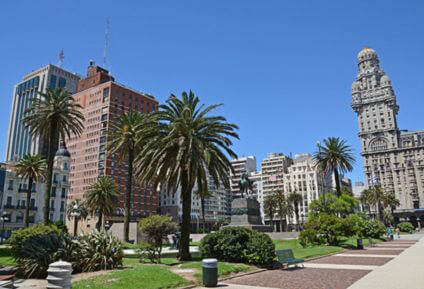 Where to go in your car rental in Uruguay
When you decide to rent a car in Uruguay, you have the convenience of exploring the country on your own terms. Start in Uruguay's capital city, Montevideo. Be sure to explore the national monuments and museums there before heading up the coast to Colonia del Sacramento, the oldest city in the country. This city boasts beautiful architecture and a few interesting museums. Check out Uruguay's oldest church, Iglesia Matriz, and the city gate and wooden drawbridge. When you've seen all that Colonia del Sacramento has to offer, make your way up the country's western coast along Rio Uruguay. Stop in the small town of Salto to experience the natural hot springs. You can explore so much more of Uruguay when you decide to rent a car, and Sixt wants to make that decision as easy and convenient as possible.