Our Service  |  Traffic Information  |  Sixt Tips  |  Sightseeing Destinations  | Business Travel |  FAQs  
You can book your car rental in San Jose, CA, online and arrange to pick up your vehicle at our San Jose Airport branch. With our Sixt smartphone app you can try and reserve the vehicle you want thirty minutes prior to pick up. Our airport branch also allows you more flexible travel with 24 hour vehicle returns, especially convenient if you have an early or late flight. You can find the exact opening hours, contact information and address of our branch by clicking through the menu tabs. Plan ahead so you have the chance to see what rental cars are available, make a price comparison, and secure a rental vehicle for your desired dates. Whether looking for a BMW or a sporty convertible to help soak up the California sunshine we can accommodate your mobility needs.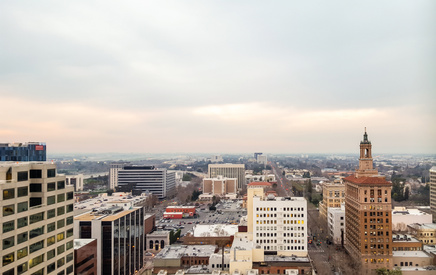 For those coming to San Jose on business, we have an array of luxury sedans for comfortable travel. Those with more companions can make use of our spacious SUVs, minivans, and larger passenger vans. Sports cars and convertibles from top brand manufacturers are also available to amp up your Northern Californian adventure. Whichever model you select for your car rental in San Jose, CA, you can tailor your experience with our extra services or deals on add-ons. Save money with a monthly car rental or rent a car one way.  
Some of our available extras:
GPS, additional driver and insurance coverage
Extended Roadside Protection
Express Toll Service
San Jose is not only home to some of the globe's biggest tech giants, but plenty of attractions as well. San Jose is also close to several major Northern Californian cities which you can easily reach with your rental car. About an hours' drive brings you to San Francisco and Oakland via Interstate 208 and the US 101. Not only do you arrive at great destinations but the drive itself is known for being one the most scenic routes in the United States. You will get to enjoy views of both the coast and the mountains. Rush hour can add significant time onto the drive, thus there are several alternative routes you can consider. Highway 92 and Highway 1 will take you to northbound towards San Francisco and Santa Cruz to the south.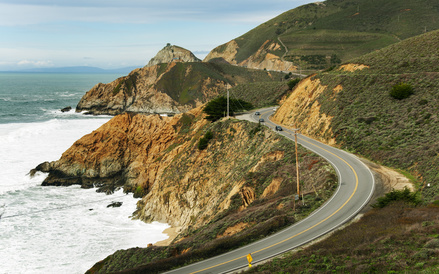 Like most of California, San Jose was taken over by the Spanish. Before their arrival the region was inhabited by the Ohlone people. San Jose has come a long way from its original agricultural roots and has transformed itself into a booming tech and cultural center. Rather spread out, when you rent a car in San Jose, CA, you get to take in its sights with more ease and at your own pace. Make stops at fantastic museums or head a bit further out for shopping along Santana Row. You can also drive and park up at the many trail heads in and around San Jose to begin a hike along the Guadalupe River or into the foothills.
Sightseeing Destinations back to top
Tech Museum of Innovation
One of San Jose's most popular destinations is The Tech Museum of Innovation. Located right in the center of Silicon Valley, the Tech Museum is an interactive platform that shows San Jose's innovative nature. 132,000-square-foot space is filled with "gizmos and gadgets" produced by companies based in the Valley. Check out the temporary exhibitions focused on different aspects of technology or play around building your own robot in the hands-on area.
Distance to Tech Museum of Innovation
From San Jose International Airport: 4 miles, about 10 minutes
San Jose Rose Garden
The San Jose Municipal Rose Garden is another great destination with its five acres dedicated to over 189 types of roses. Thanks to the area's temperate climate there is always a good chance to witness the garden in bloom.
Distance to the San Jose Municipal Rose Garden
From San Jose International Airport: 4 miles, about 9 minutes
San Jose Museum of Art
The San Jose Museum of Art is a great way to learn about California artist with its permanent exhibition of contemporary local artists. Paintings, sculpture and digital media are all on display.
Distance to San Jose Museum of Art
From San Jose International Airport: 4 miles, about 11 minutes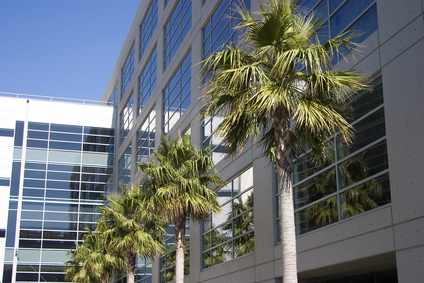 As the capital of Silicon Valley, San Jose is a must stop for those in both the tech and startup industry. With your own vehicle you will have access to all the available venues and centers where you can meet clients, network and attend conferences. Two of the most notable locations are the Silicon Valley Business Center and the Rockefeller Group Business Center.
Distance to The Silicon Valley Business Center
From San Jose International Airport: 72 miles, about 1 hour and 15 minutes
Distance to The Rockefeller Group Business Center
From San Jose International Airport: 5 miles, about 11 minutes
Sixt Stations in the USA
Atlanta
Atlanta Airport
Beverly Hills
Dallas
Dallas Airport
Detroit
Detroit Airport
Fort Lauderdale
Fort Lauderdale Airport
Hartford
Las Vegas
Las Vegas Airport
Los Angeles
Los Angeles Airport
Miami
Miami Airport
Minneapolis
Minneapolis Airport
Myrtle Beach
Myrtle Beach Airport
Opa Locka Airport
Orlando
Orlando Airport
Palm Beach Airport
Philadelphia
Philadelphia Airport
Phoenix
Phoenix Airport
Pompano Beach
San Francisco
San Francisco Airport
San Jose CA
San Jose CA Airport
Santa Monica
Scottsdale
Seattle
Seattle Airport
Springfield MA
Tampa
Tampa Airport
Venice Beach
Weehawken
West Haven CT
West Palm Beach
Windsor