Sixt rent a car in Tampa, Florida
Our Service | Traffic Information | Sixt Tips | Sightseeing Destinations | Business Travel | FAQs
Our branch menu provides you with more detailed information on our car rental in Tampa. You can find useful information such as opening times and rental cars available. Clicking on the second tab shows you a map highlighting our exact location. We are confident that we offer some of the most affordable rates on the premium vehicles in our fleet. See for yourself with a simple car rental price comparison before calling our booking line to rent a car in Tampa. We also offer simpe online booking or download the Sixt app for the ability to make mobile reservations. Please be aware that although we always provide you a vehicle in your chosen car category, we are unable to guarantee specific models as they are subject to availability.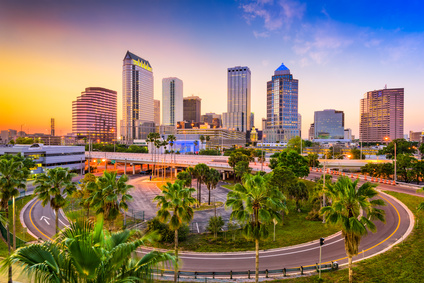 Access to our extensive fleet means more choice when you rent a car in Tampa. We offer up-to-date economy and luxury vehicles from some of the world's most prestigious brands like Mercedes-Benz, BMW and Audi. An SUV is ideal for the open roads and interstates of Florida as well as the advantages of its spacious comforts. Minivans or sedans are great for family travel, while a compact car is a perfect city companion. Or, select a sports car or convertible rental to fully enjoy the Florida sun. You can also include optional extras to further enhance the drive. An additional driver allows you to take turns at the wheel while insurance protection can give you more peace of mind. You may like to consider Extended Roadside Protection or Express Toll Service, especially if planning an extended stay or longer road trips.
Some of our available extras:
Loss damage waiver
Personal accident protection
Supplemental Liability Insurance
GPS and child seats for babies, toddlers and small children
Many visitors to the Tampa Bay area begin their travels by arriving at Tampa International Airport (TPA). The airport is just six miles west of downtown Tampa and easy to reach off the major roadways. You can also arrive into Tampa by train which brings you to Union Station. From there you can reach our airport branch in about thirty minutes via public transportation.
The city is served by five main highways that run from either north to south or east to west. Interstate 275 covers the Tampa Bay area and runs right through the city center. When wanting to reach some of the best beaches in the area you can take the I-275 to destination like St. Petersburg and then drive over the Tampa Bay via the scenic Sunshine Skyway Bridge, the longest, cable-stayed concrete bridge in the world. The I-4 travels northeast out of Tampa bringing you to Orlando. Be aware many of the city's expressways are toll roads so it's well worth considering adding our Express Toll Service to your car rental in Tampa.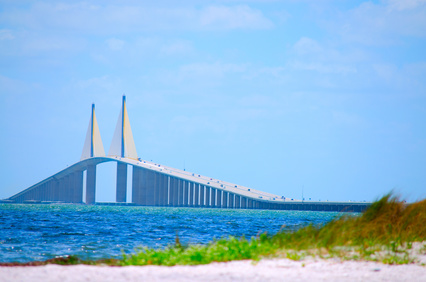 Tampa is situated on Tampa Bay close to some of the best beach resorts on the Gulf of Mexico. The city is laid out in an easy to navigate grid pattern and having a vehicle is definitely one the best ways to get around. A car rental in Tampa enables you to make the most of your stay whether it's for a weekend or longer. Visit the many attractions, tee off on world class greens or spend days relaxing on pristine sandy beaches like Clearwater. Take a drive to Southeast Tampa to explore the beautiful waterfront districts of Harbor Island and Davis Islands, or head to Ybor City in Northeast Tampa to immerse yourself in the region's history and culture.
Sightseeing Destinations back to top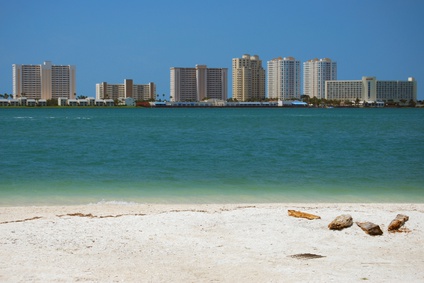 Busch Gardens
Busch Gardens is one of Tampa's most popular attractions. Take a ride on the famous Montu roller coaster or see a wide variety of exotic birds and animals in the amazing garden setting. This 19th century, African themed park is within easy reach of downtown Tampa.
Distance to Busch Gardens
From Tampa Airport: 16.1 miles about 27 minutes
From Tampa city center: 8.5 miles about 16 minutes
Clearwater Beach
Clearwater is just a short drive from Tampa on Route 60 over the scenic Memorial Causeway Bridge. Miles of white sand and the warm, clear waters of the Gulf of Mexico have earned Clearwater Beach its place at the top of the list of the state's best beaches. You'll also find water sports, fishing and sailing and a nightly gathering of musicians and entertainers at Pier 60, which makes sunset a spectacular event.
Distance to Clearwater Beach
From Tampa Airport: 20.3 miles about 33 minutes
From Tampa city center: 24.5 miles about 36 minutes
Ybor City
Tampa was once the cigar capital of Florida and its cultural and industrial past is celebrated in the Ybor City found north of Channelside and northeast of the Downtown District. Visit the Ybor City Cigar Museum or the Ybor City State Museum before exploring the restaurants and nightclubs that have made it one of the region's most popular entertainment hubs.
Distance to Ybor City
From Tampa Airport: 9.9 miles about 15 minutes
From Tampa city center: 2.3 miles about 7 minutes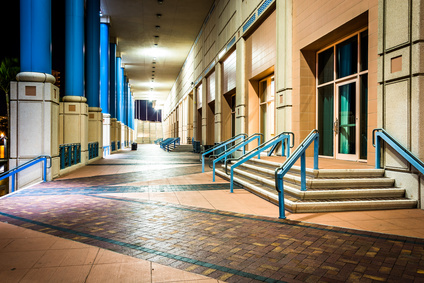 Tampa is considered to be the industrial and financial center of Western Florida. Thousands of business visitors flock to the city each year for a variety of conferences and exhibitions. Events like the Florida Home Show at the Florida State Fairgrounds or The Franchise Expo at Tampa Convention Center are all within easy reach of the airport and city center with your rental vehicle.
Distance to Florida State Fairgrounds
From Tampa Airport: 15.8 miles about 22 minutes
From Tampa city center: 8.2 miles about 12 minutes
Distance to Tampa Convention Center
From Tampa Airport: 9 miles about 18 minutes
From Tampa city center: 0.8 miles about 6 minutes
Sixt Stations in the USA
Atlanta
Atlanta Airport
Beverly Hills
Dallas
Dallas Airport
Detroit
Detroit Airport
Fort Lauderdale
Fort Lauderdale Airport
Hartford
Las Vegas
Las Vegas Airport
Los Angeles
Los Angeles Airport
Miami
Miami Airport
Minneapolis
Minneapolis Airport
Myrtle Beach
Myrtle Beach Airport
Opa Locka Airport
Orlando
Orlando Airport
Palm Beach Airport
Philadelphia
Philadelphia Airport
Phoenix
Phoenix Airport
Pompano Beach
San Francisco
San Francisco Airport
San Jose CA
San Jose CA Airport
Santa Monica
Scottsdale
Seattle
Seattle Airport
Springfield MA
Tampa
Tampa Airport
Venice Beach
Weehawken
West Haven CT
West Palm Beach
Windsor