Car rental with Sixt in Santo Domingo
Our Service | Traffic Information | Sixt Tips | Sightseeing Destinations | Business Travel | FAQs
Use the drop down branch menu to see about the services and vehicles on offer at each location. If you click the second tab you get an for an overview on Google maps of where each branch is situated. When wanting a bit more flexibility with your car rental our Las Americas International Airport and downtown Santo Domingo locations can accommodate with 24 hour vehicle returns. Bookings can be made easily online or over the phone, however take note that reservations are only guaranteed for the car category as specific car models are subject to availability.  
Rent a car in Santo Domingo with Sixt and get to choose from a diverse fleet of leading brand vehicles. We are known for our attractive rates on car rental from premium manufacturers such as BMW and Mercedes-Benz. Besides your chance for an affordable luxury car rental in Santo Domingo you can customize your experience with our deals on useful add-ons. Our extra features like GPS, insurance protections plans and additional drivers can help you have an optimal time on the road. Child seats for toddlers, babies and small children can also be tacked on, saving you from having to bring your own along. Please be aware that driving with Collision Damage Waiver coverage is mandatory in Dominican Republic and must be added to your reservation as it is not included in the rate to rent a car. Below are just some of the available options to enhance your rental.
Special Add-ons
Theft protection
Tire and windscreen coverage
Supplemental Liability Insurance and Third Party Insurance
24/7 Roadside Protection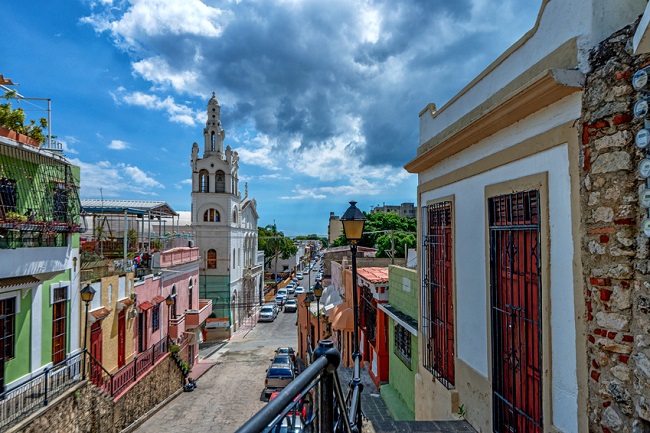 The DR-1 is the main highway in Santo Domingo which can also take you to visit the Dominican Republic's second biggest city of Santiago de los Caballeros. Another notable route is the DR-3, which takes you from Santo Domingo to the eastern region's main tourist cities. To avoid difficulties we recommend to map your journey out beforehand to avoid having to travel through rough terrain or any other less ideal driving conditions due to weak infrastructure in parts of the country. A GPS is especially helpful as road signs are not always posted.
Whether in Santo Domingo for a weekend or a part of a longer stay in the Dominican Republic you are sure to enjoy its European flair and historic charms. The capital of the country and its largest city, it is home to many important cultural institutions and other attractions. Divided into two by the Ozama River its Western half is considered to be the more developed. The famous Zona Colonial can be found on the western side as well as the main waterfront area. Take a stroll along George Washington Avenue, or El Malecon, the seafront promenade. Driving away from the main tourist areas to the Poligono Central will put you in the heart of some of the best shopping and dining available in Santo Domingo. Check out the upscale areas of Naco and Piantini as well before driving not far to the beautiful and lush Botanical Garden. 
Sightseeing Destinations back to top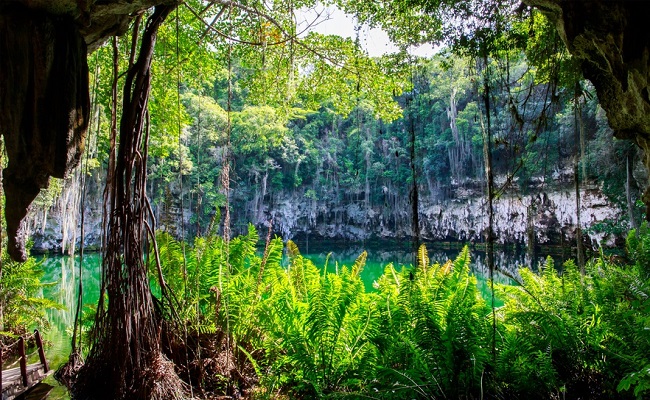 Three Eyes National Park
The Three Eyes National Park is a major tourist destination located within the greater Mirador del Este park. Visitors descend a long stairway through a tunnel to arrive at cement paths that lead to three limestone caves. Inside you will find various, differently colored lagoons and stalactite passageways that connected the caverns.
Distance to Three Eyes National Park (Los Tres Ojos):
From Las Americas International Airport: 13 miles, about 20 minutes
From Santo Domingo Downtown: 9.6 miles, about 17 minutes
Zona Colonial
The Zona Colonial, or Cuidad Colonial, is the oldest European settlement in the American continent., It was established by Bartholomew Columbus, the brother of Christopher Columbus, and originally sat on the East bank of the Ozama River. Moving to the west after a hurricane in 1502 this settlement was used as the hub of the Spaniards to extend their influence. Now a UNESCO World Heritage Site is comprised of an impressive array of over 300 historical structures like the Catedral Primada de America and Alcazar de Colon. Many of the original structures from 1502 can still be seen today, including the first ever paved road in the Americas, the Calle las Damas.
Distance to Cuidad Colonial:
From Las Americas International Airport: 18 miles miles, about 30 minutes
From Santo Domingo Downtown: 6 miles, about 16 minutes
As the financial and economic center of the county, Santo Domingo is naturally a major hub for business both in the country and for the entire Caribbean. Many national and international a firms are headquartered in the city such as Ikea and Goldcorp. If coming to the area for business it is most likely you will be attending an event at the Sans Souci Convention Center. Located right beside the Colonial City and next to the Port of Santo Domingo it is a convenient meeting point for conventions, industry gatherings and more besides being a full operating port.
Distance to Sans Souci Convention Center:
From Las Americas International Airport: 17 miles, about 25 minutes
From Santo Domingo Downtown: 6 miles, about 17 minutes