Rent a car with Sixt in Laos
Renting a car with Sixt in Laos is easy. Our Sixt offices in Laos would be happy to set you up with a great rental car that meets your travel requirements. We provide a wide range of vehicles, so you can book anything from a simple economy car to an SUV, luxury convertible, or even a 4x4. Sixt also has vans that are large enough to accommodate 15 people if you are travelling in a big group. Additional features to add to your car rental plan in Laos include LDW insurance that protects you against liability in the occurrence of damage or theft of the vehicle, car seats for children, a roof rack, and a GPS system to help you navigate your trip in Laos. To rent a car with ease and ensure that we have the model you're looking for when you come to Laos try booking online with our user-friendly website. If you book online you have the advantage of having your car ready and waiting for you when you arrive. You can also get in on some great online deals to save on your rental car in Laos.
Some useful information about driving in Laos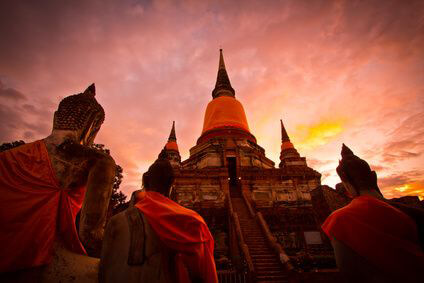 >Cars are not as common as motorcycles, bikes, and Tuk Tuks.
>Many drivers do not obey the traffic signals so it is important to pay attention at all times and not assume other drivers will stop their vehicles for red lights.
What to see with your rental car in Laos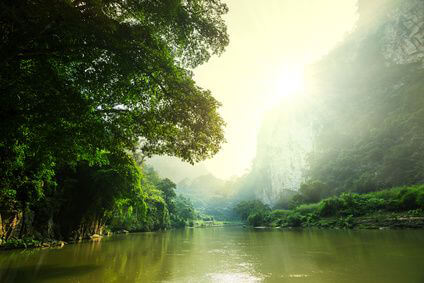 Laos is a beautiful country that offers much to the curious, easily mobile traveler. Start off by seeing the sights in Vientiane, the very relaxed capital city, and try some of the great local foods while walking through streets lined with strange, crumbling French architecture. The next must see location on your list should be the vibrant city of Luang Prabang, a UNESCO heritage site, and home to the beautiful Wat Zieng Thong temple. Other places to check out with your rental car include the green, waterfall haven of Bolaven Plateau, or the picturesque Vang Vieng. Don't miss the mysterious Plain of Jars either, an area spanning hundreds of square miles covered in large stone jars made by an unknown ancient population. Don't miss out on these unique sites when you travel with your Sixt rental car in Laos.