Rent a Car with Sixt at Ljubljana Airport (Brnik Airport), Slovenia
Sixt car rental at the Brnik airport allows you to take advantage of great car hire deals and discounts, as well as a large selection of economy and luxury car hire vehicles to choose from. This ensures that you can enjoy cheap car deals that gives you the perfect city car to make traveling around the beautiful area of Brnik much more enjoyable.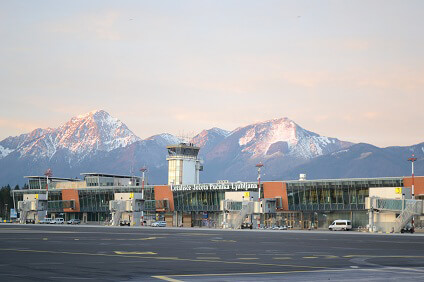 Copyright: Ljubljana Airport
Convenient car hire and Brnik Airport (Ljubljana Airport)
Brnik is an international airport and is located near the village of Brnik, in the north of Slovenia. It was built in 1963, and hosts over one million passengers a year. To hire a car at the Airport is both easy and convenient. The car hire services on offer allow you to save both time and money, and it gives you the perfect mobility to make travelling much easier and enjoyable. The car rental offices are situated directly across from the airport in the parking garage building. You can either rent a car online or at the car hire office, and your vehicle will be available directly after your flight lands.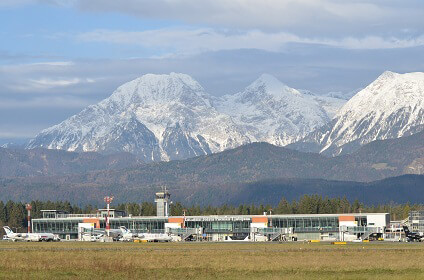 Copyright: Ljubljana Airport
Wonderful places to visit
With Sixt car hire, you will be able to enjoy driving around town and the surrounding areas in luxury, and there are many beautiful and interesting sites to see. The airport of Brnik is a great starting point to see the many landmarks found in Slovenia, and with the great car hire services, flexible options and unlimited mileage, you can visit many wonderful places to make your trip more enjoyable. Some of the unmissable sites to see include the historic John the Baptist Church, the beautiful Lake Bled, the imposing Celje Old Castle and a lot more.
Copyright: Ljubljana Airport