SIXT services in Spain
SIXT makes a car rental in Spain quick and easy. Our fleet of vehicles includes manufacturers like BMW, Audi and Mercedes-Benz. If you're on a family vacation, you may want to rent an SUV. If you'll be cross-country road-tripping, consider a fuel-efficient sedan. If you're spending most of your time at the beach, check out our convertible models. All our cars can be enhanced with bookable extras such as GPS, child seats, an additional driver and more. Whether you need a one-day rental or a long-term rental, we've got you covered.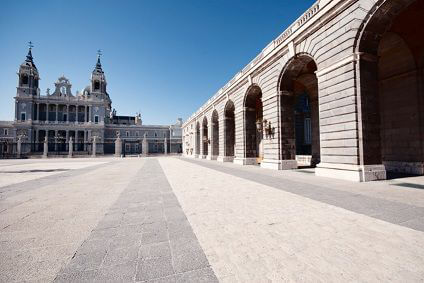 Good to know when visiting Spain
Car rental under 25 in Spain: The minimum age to rent a car with SIXT in Spain is 18. An underage driver fee applies to those under 23 years old.
One-way car rental in Spain: You can rent a car one way between SIXT stations in Spain, depending on the tariff. One-way rentals to Spanish islands are not allowed.
Documents you need to rent a car in Spain: You need a valid driver's license plus an ID or passport for a SIXT rental in Spain. Renters with licenses using a non-Roman alphabet, like Arabic or Cyrillic, also need an international driving permit.
Accepted payment methods: Credit and debit cards from internationally recognized companies (Visa, MasterCard, etc.) are accepted at our branches in Spain. Prepaid cards are not accepted. Some car categories require a credit card as payment.
Cross-border travel: Whether you can take your SIXT rental into other countries depends on which of our three zones the country falls under, and the car category you have booked.
Flexible rental options: If your travel plans are uncertain, don't stress. We give you the option to pay later when booking, and you can cancel your reservation for free.
Best places to visit in Spain
Barcelona: This is one of the most popular cities in Spain for visitors. Barcelona is home to incredible history, culture, and amazing architecture. The highlights of what to see here are La Sagrada Familia, Park Guell, and Casa Mila, all designed by the famous artist Gaudi. When you're done sightseeing, stroll down La Rambla, the main street for shopping, or head to the beach.
Madrid: The capital and the largest city in Spain, Madrid is full of personality. Visit the lively Plaza Mayor, the main square. You'll also want to check out El Retiro Park and the Royal Palace of Madrid. For shopping and amazing food, head to the Gran Via.
Mallorca: This is the perfect destination for beachgoers and outdoor adventurers. Mallorca is home to the Drach Caves, an underground tunnel of interconnected caves. You'll also want to see the lighthouse at Cap de Formentor and the Castell de Bellver for panoramic views of the island and the coast. And finally, check out the beautiful beach of Calo d'es Moro.
Summer 2021 in Spain
Spain is an incredible summer destination. It gets hot, so you'll want to take measures to stay cool. With its beautiful islands and beaches, you'll want to rent a convertible to enjoy the sea breeze as much as you can. Summer is also the perfect time to head to places like Ibiza to explore the scenery and the nightlife with ease. If you're more of a city-dweller, check out Barcelona, as the city comes alive with culture and events in the heat of the summer.
Winter 2021 in Spain
Spain is still beautiful even in the winter! With milder temperatures, you can enjoy some outdoor activities. Check out places like Seville to dip your toes into some history. Or you can head into the Sierra Nevadas for some skiing. Our SIXT branches offer SUVs with winter tires if you're planning to drive in the mountains. Cities like Barcelona and Madrid also offer plenty of indoor activities for some relief from the winter chill.