Sixt car rental in Madrid, Spain
Our Service  |  Traffic Information  |  Sixt Tips  |  Sightseeing Destinations  | Business Travel |  FAQs  
Scroll through the drop down branch menu to find important details such as the opening times and car categories available at our Madrid locations. To get a better idea of which branch is best for you, click on the second tab to open a Google map overview. Many of our locations provide 24-hour services, such as Madrid Atocha Train Station and the Madrid Barajas Airport, for extra flexibility while you travel. Choose your car rental pick up location and then book online or over the phone with our friendly team. Please note that reservations can only be guaranteed for the car category as specific models are subject to availability at each branch.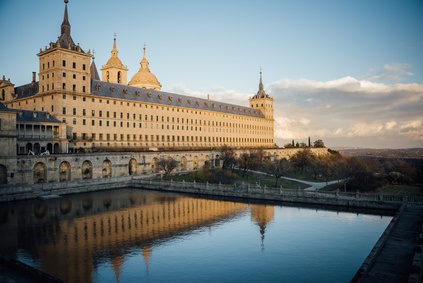 Our extensive fleet of rental cars can cater to a variety of travelers and mobility needs. We offer affordable options so you can have a comfortable business trip or fun weekend away or family vacation. From budget friendly compact cars, spacious SUVs to luxury sedans and sports cars we can accommodate you with a rent a car for all kinds of occasions. Some of our Madrid branches like Madrid Chamartín Train Station and Madrid Nuevos Ministerios even have a selection of reliable van and truck rentals so you can achieve all sorts of transportation tasks. Haul cargo with a van rental or relocate with a moving truck, passenger vans are also available to help you organize a group outing.
A number of useful add-ons can also be included to your car rental in Madrid for an optimal drive. While booking you can tack on extras such as an additional driver or insurance coverage or a GPS. Child seats suitable for babies, toddlers and small children are also available which allows you to leave yours at home. Deals can be had on other optional features as well. Below are just some of the ways you can enhance your rent a car in Madrid:
Child seats for babies, toddlers and small children
Roadside Protection
Tire- and Windscreen Coverage
Winter equipment such as ski or snowboard racks and snow chains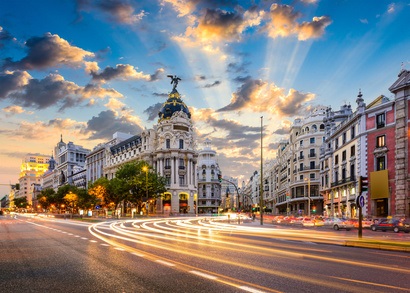 Madrid is the center of the national highway system and the six main roads coming from the city are marked A-1 through A-6. Roadways in Spain, especially close to Madrid are well-maintained and if there should be any construction or maintenance taking place, there is always a marked detour. While touring the city, make sure you park in a designated spot or there are numerous parking garages where you can leave your rent a car. For example, there is parking available at the Madrid Atocha Train Station, where we also have a pickup location. Parking here puts you in close proximity to various museums, like the Prado and Reina Sofia. When parking on the street, zone rules are generally more relaxed over the weekend, but prices can vary depending on where you park in the city.
Madrid is a very modern city, but many of its historic neighborhoods and structures have been well-preserved. The city has a long history, dating back to the Roman period. You can still see remnants of buildings dating back to the Medieval times and many from the Spanish Golden Age. The city grew extensively in the modern era, earning it the reputation for being an economic, industrial, and cultural center in Europe. Today, the Spanish capital is lined with contemporary sculpture, some of the most famous the Fountain of Neptune, by Ventura Rodríguez and the grandiose Monument to Alfonso XII, by José Grasés Riera. While in the city, there are various points of interest we recommend visiting. The Royal Palace of Madrid, which is still the official residence of the Spanish Royal family, is an example of Madrid's rich history dating back to the early 1700s. It is possible to visit some parts of the palace, which is filled with art and fine artifacts, such as furniture and silverware. One of Madrid's most unique attractions that cannot be missed is the Temple of Debod. The ancient Egyptian shrine was originally in Aswan, but was gifted to Spain in the 1960s and reconstructed in Parque del Oeste.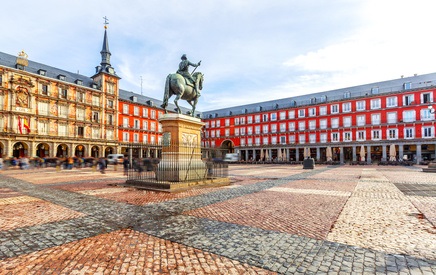 Sightseeing Destinations back to top
Avila
About an hour away from Madrid is Avila, a little town with the most churches and cathedrals per capita in Spain. Get a feel for what living in Old World Spain might have been like as you walk around and enjoy the beautiful Gothic and Romanesque architecture.
Distance to Avila
From Madrid Barajas Airport: 70 miles, about 1 hour and 30 minutes
From Madrid Atocha Train Station: 66 miles, about 1 hour and 26 minutes
From Madrid Nuevos Ministerios: : 65 miles, about 1 hour and 25 minutes
From Madrid Plaza de Espana: 64 miles, about 1 hour and 24 minutes
Toledo
The town of Toledo is another great day trip from Madrid. Built on a hillside, Toledo is an ancient city that was once a mix of Muslim, Jewish and Christian cultures which now makes making for a unique landscape of buildings and cuisine.
Distance to Toledo
From Madrid Barajas Airport: 52 miles, about 57 minutes
From Madrid Atocha Train Station: 44.6 miles, about 53 minutes
From Madrid Nuevos Ministerios: 47 miles, about 1 hour
From Madrid Plaza de Espana: 46 miles, 52 minutes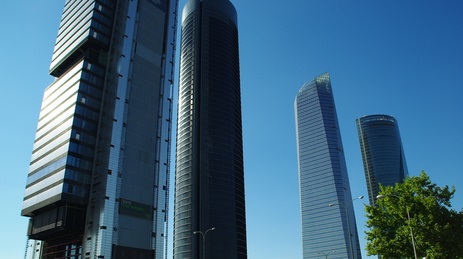 Madrid is the second largest industrial hub in the country, known for various industries like aircraft, electrical equipment, agricultural goods. As the capital is the seat of the national government, other sectors like finance and tourism are also important to Madrid's economy. Madrid is also home to the Feria De Madrid Convention Center, home to Trade Fair Institution, IFEMA. Hosting close to 100 events per years, ranging from trade fairs to international conventions and events like Mercedes Benz Fashion Week, IFEMA has created a rich environment for international and local business in the Spanish capital.
Distance to Feria De Madrid Convention Center
From Madrid Barajas Airport: 3 miles, about 10 minutes
From Madrid Atocha Train Station: 5 miles, about 17 minutes
From Madrid Nuevos Ministerios: 6 miles, about 20 minutes
From Madrid Plaza de Espana: 6.5 miles, 25 minutes