Drive Florida with Sixt rent a car
Our Service | Traffic Information | Sixt Tip | Sightseeing Destinations | Business Destinations | Rental FAQs
Use our useful drop-down menu to find more information on car rental in Florida. Perhaps you are new to Florida and want to find the most convenient branch in Fort Lauderdale or Miami? Just click on the second tab in the drop-down menu for a map showing the precise location of our rental offices. You will also find addresses and opening times of on each branch page. Our car rental in Florida is more affordable than you might imagine as a quick online price comparison will demonstrate. To make the most of our competitive rates and large fleet of premium vehicles just reserve your car online or call our booking number. If you are away from home, our useful App makes it easy to book a rental vehicle for your stay in Florida from any location. Please note that while we always provide the vehicle category you have selected, specific models are subject to availability. Our friendly teams are on hand at branches throughout Florida to help you hire a vehicle for an hour, a weekend or a week.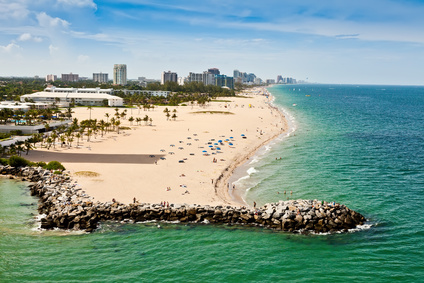 Our extensive fleet of rental cars means more choice for your trip to Florida. Choose premium models from world-famous manufacturers like Mercedes-Benz, Audi or BMW or browse a wide selection of affordable economy vehicles. Or consider renting a 4X4 which is ideal for navigating famous highways like Route 1, the country's longest north to south road. Larger groups might appreciate the comfort and space of a minibus while a van or truck is a great choice for events or exhibitions that require you to transport goods or equipment. Alternatively, a sports car or convertible allows you to enjoy the magnificent scenery and climate. No matter which vehicle you choose, you can customise your rental package with our range of optional extras. A Sat Nav makes short work of long trips while adding an additional driver allows you to take turns behind the wheel. Plus, in some cities, you can even opt for Express Toll Service to avoid the queues. We are also able to provide vehicles that have been specifically designed for a range of mobility needs.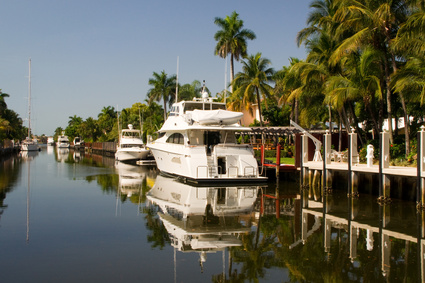 Florida is a large state and many people arrive at its main airports such as Miami International Airport and Orlando International Airport. All of our airport branches are within reach of the city centre; for example, our Tampa Airport branch is near Tampa Bay on Interstate 275 just 9 miles from downtown Tampa while Fort Lauderdale Airport is just 2 miles from the city centre. No matter which airport you arrive at, you are sure of a comfortable and easy drive on well-marked Interstates and roads once you have collected your vehicle. If you arrive by train or bus your trip is likely to terminate in the city centre where you are certain to be close to one of our branches.
Car hire in Florida enables you to explore the sights and attractions at your own pace. Visit the famous theme parks like Walt Disney World and Universal Studios during your stay Orlando or plan a day trip to the world-famous Kennedy Space Centre via routes FL408 and FL528E. Discover Fort Lauderdale, the Venice of America, or hop in your rental vehicle and drive to the Florida Keys on US 1. Or, why not make the most of your Sat Nav and your proximity to the sandy beaches of the west coast like St. Petersburg and Sarasota while visiting Tampa? Be sure to keep some $1 notes handy for toll roads or use your Sixt App to add Express Toll Service to your extras.
Florida has an extensive road system that includes several major Interstates as well as a number of state highways. Most city centres, including Miami, Fort Lauderdale, Tampa and Orlando, are laid out in a grid-like pattern making them fairly easy to navigate. Traffic can be heavy at certain times and it is worth bearing in mind that the left lane on multi-lane highways is the 'fast' or 'passing lane'. Car hire in Florida also frees you from crowded public transport systems. Although bus services are available throughout the state, routes can be difficult to work out.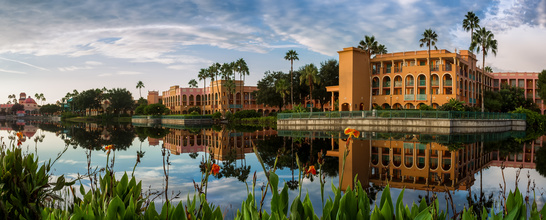 Your Car is the Gateway to Florida's Varied Attractions
Car hire is a real advantage in a state of Florida's size. Explore Walt Disney World, Sea World or Universal Studios or discover the unique Moorish architecture in Opa Locka. Take a weekend drive to the beach from Tampa or use your car hire to load up on designer bargains at the fabulous shopping malls in Orlando or Miami. Plan a trip to the Everglades and meet some of the state's famous alligators on the many nature reserves in the region or visit vibrant cities like Jacksonville or the state capital, Tallahassee.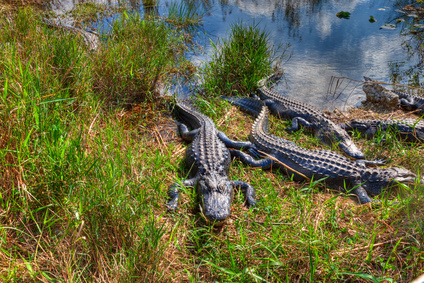 Sightseeing Destinations back to top
The Kennedy Space Center is a great choice for family outings and rental cars put it within reach of whichever part of the state you're based in. See the Rocket Garden and learn all you need to know about space travel.
Distances to Kennedy Space Center
From Orlando Airport: 43.1 miles about 41 minutes
From Orlando city centre: 51.4 miles 50 minutes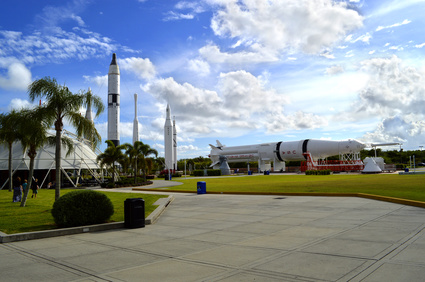 Sun, sea and sand lovers will adore the beaches of St. Petersburg and Clearwater. St. Pete beach boasts boardwalk entertainers, surfing and water sports, great seafood restaurants and impressive sunsets and it's just a short drive from Tampa.
Distances to St. Petersburg
From Tampa Airport: 7.1 miles about 13 minutes
From Tampa city centre: 14.6 miles about 28 minutes
Florida attracts business visitors as well as holidaymakers and the state hosts some of the world's biggest trade fairs and conferences. Events take place each year at the Orange County Convention Center, Orlando while exhibitions like the Jewelers International Showcase and America's Food and Beverage Show attract thousands of visitors to Miami Beach Convention Center.
Distances to Orange County Convention Centre
From Orlando Airport: 12.8 miles about 23 minutes
From Orlando city centre: 13.7 miles about 25 minutes
Distances to Miami Beach Convention Center
From Miami Airport: 12 miles about 26 minutes
From Miami city centre: 7.2 miles about 19 minutes